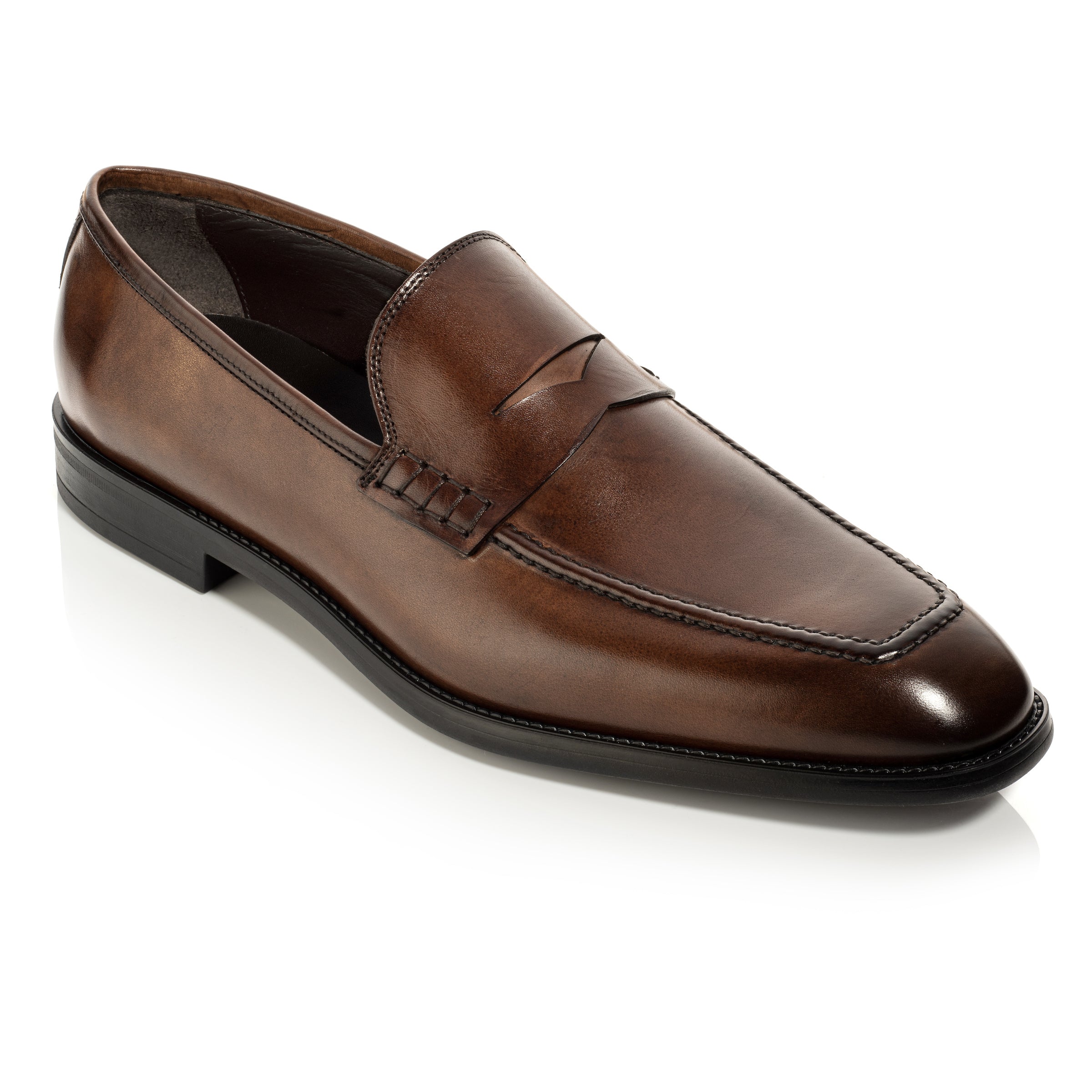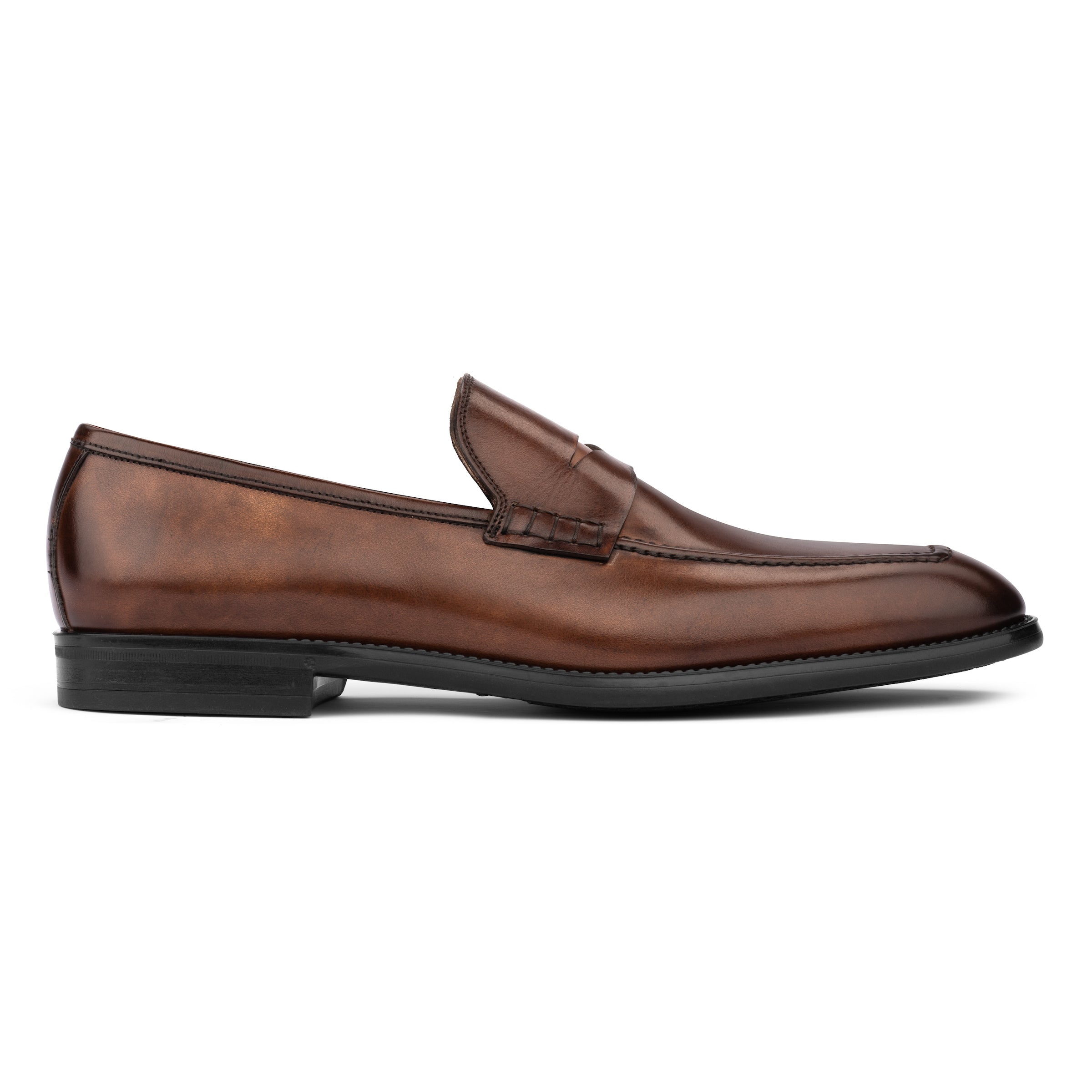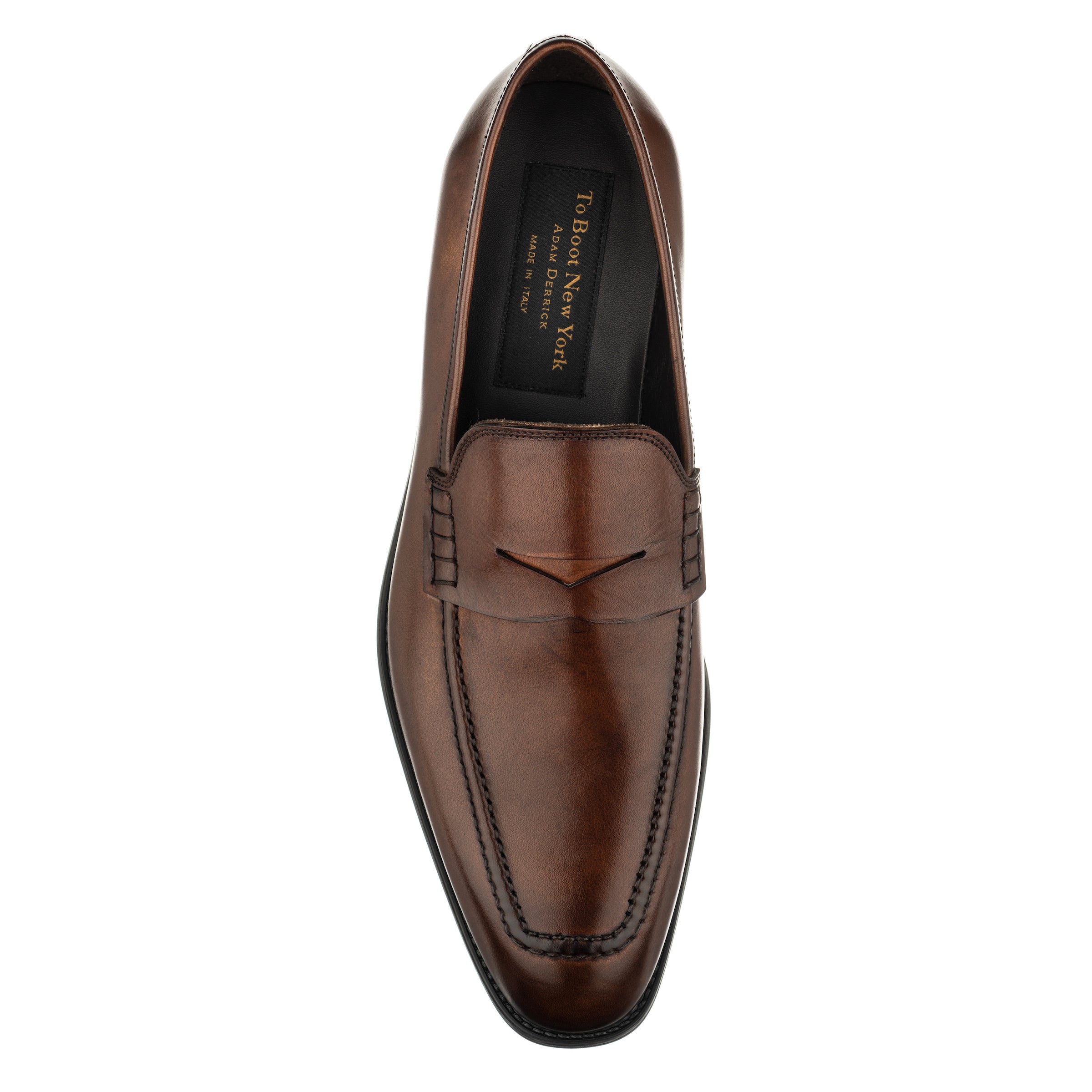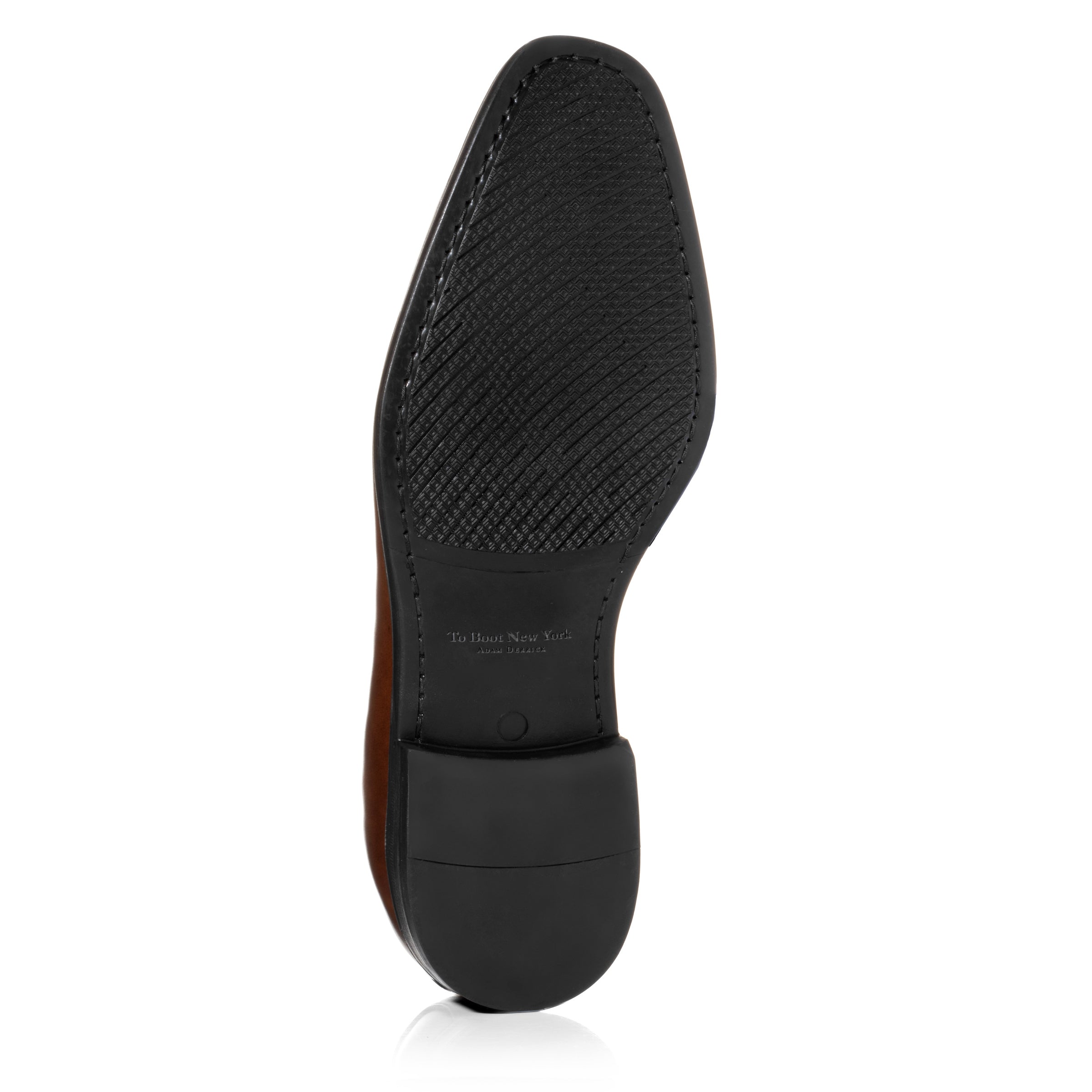 Sicily Burnished Brown Calf Slip On
The Sicily cuts a new and bold silhouette amongst its slip on companions.  It lends itself to dressier styles than other penny loafers.  Wear with the Burnished Brown Belt.
      * Stitched outsole
     * Rubber sole and heel for traction
     * Blake stitched construction
     * Hand stitched vamp & beef roll
     * Artisan crafted and polished calf leather
Craftsmanship
Modern footwear handcrafted exclusively in Italian Factories
From cutting to sewing and final polishing, each pair of To Boot New York footwear is the product of over 200 individual hand operations. Produced exclusively in Italy's finest factories this is modern footwear handcrafted with the great time-honored shoe making traditions.