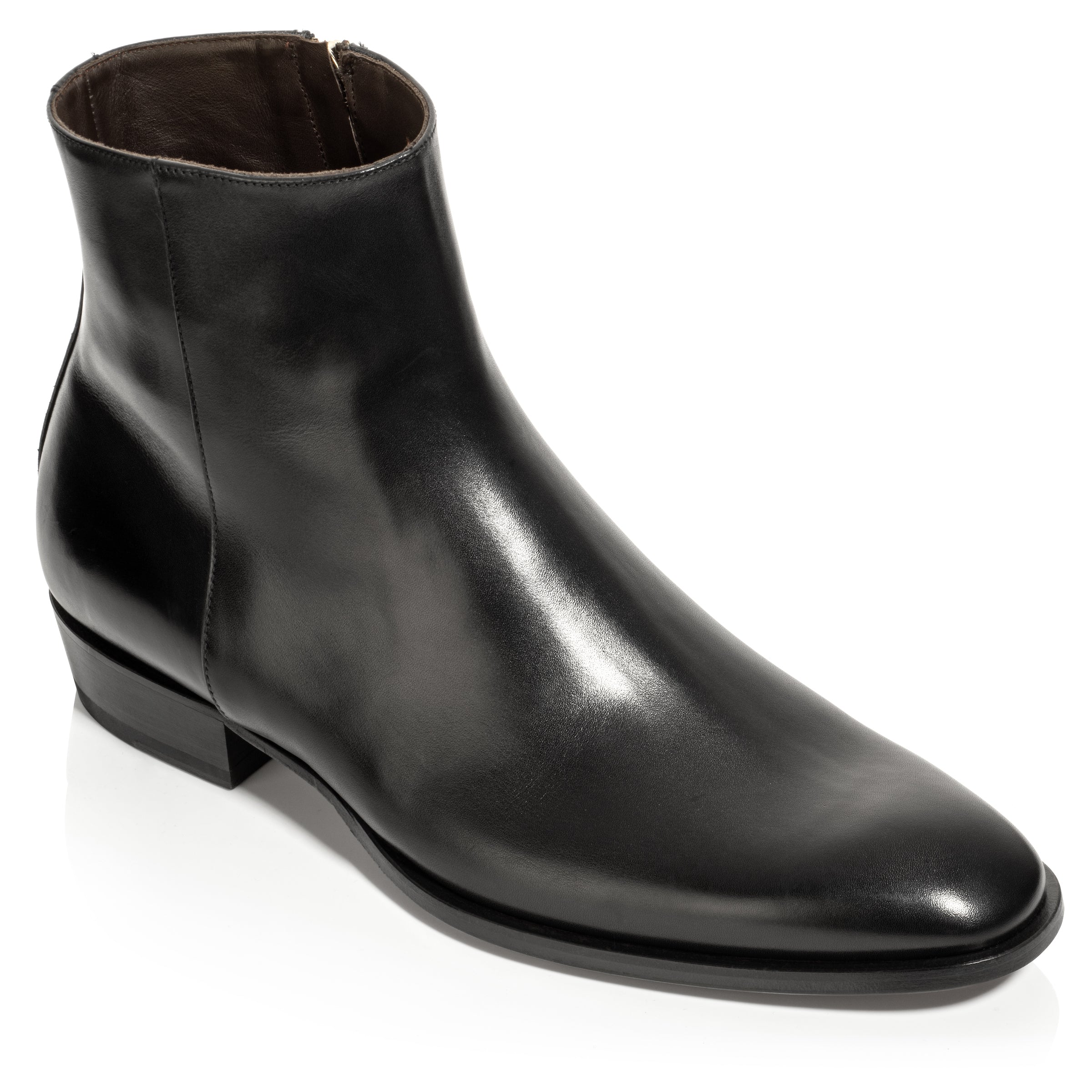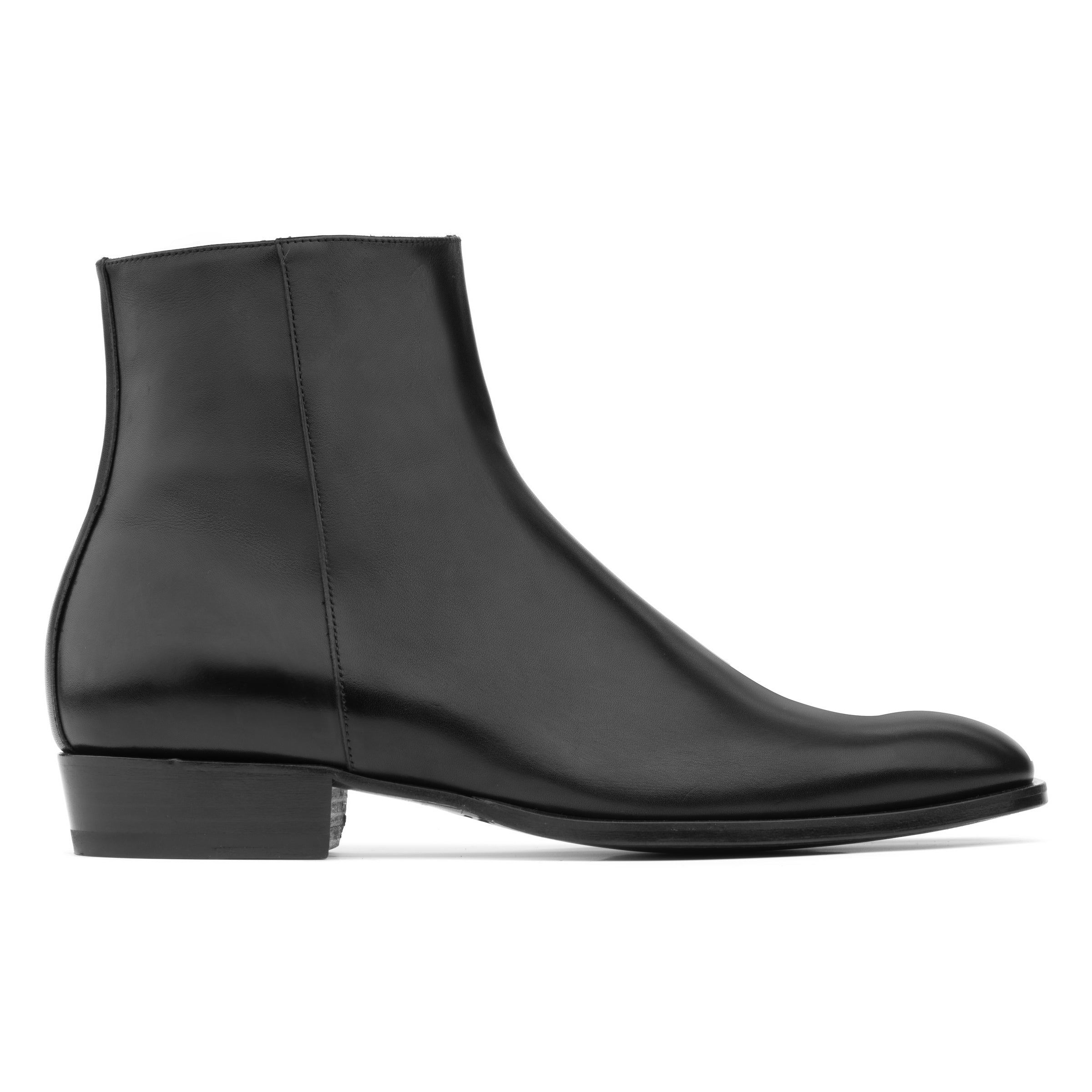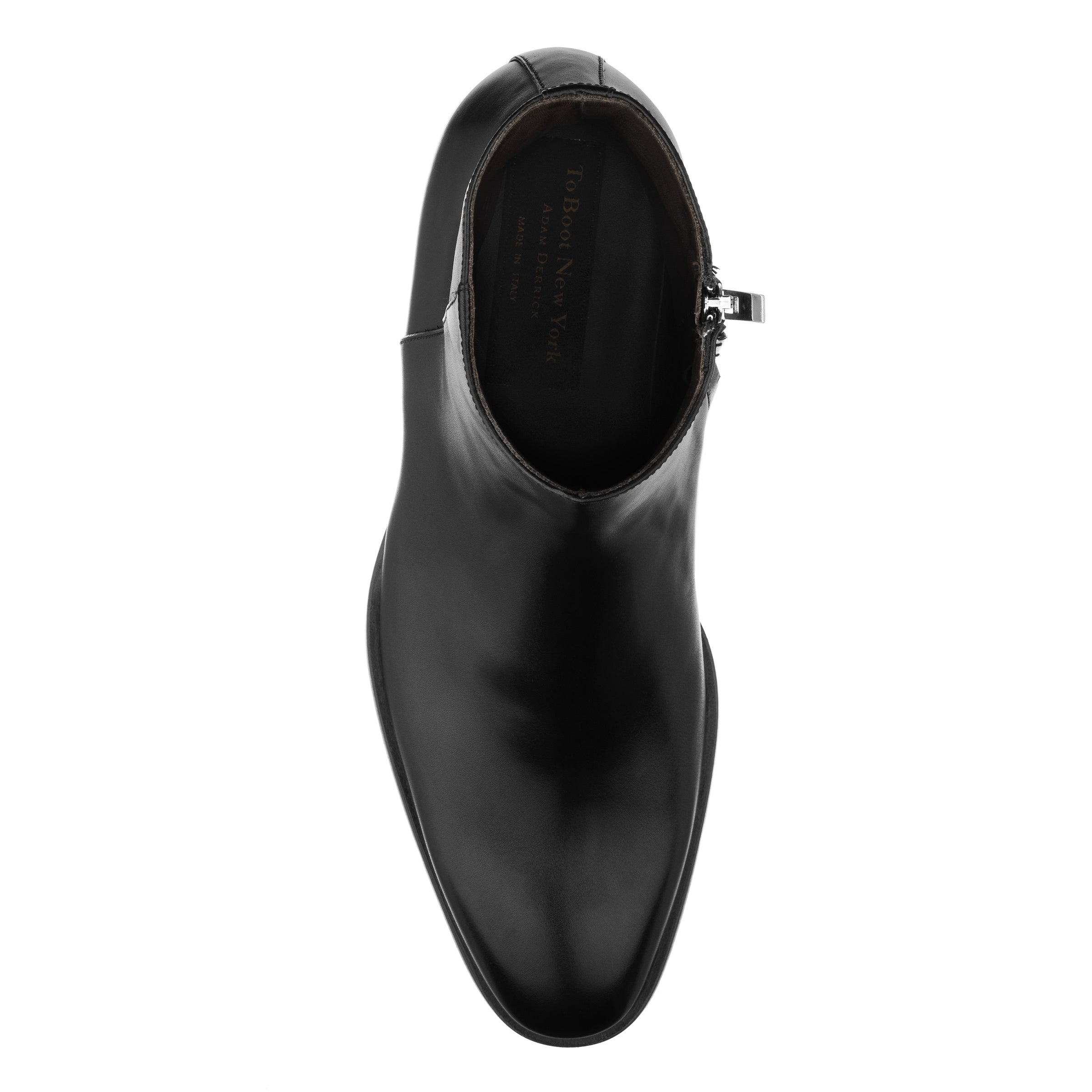 Pierce Black Calf Zip Boot
A very modern take on a side zip boot.  Sleek and trim it showcases a sophisticated urban style.  Pair with trim trousers and tailored clothing.  Wear with our black calf belt.
*Elegant almond toe last shape
*Discreet side zip for easy access
*Clean modern welt
Craftsmanship
Modern footwear handcrafted exclusively in Italian Factories
From cutting to sewing and final polishing, each pair of To Boot New York footwear is the product of over 200 individual hand operations. Produced exclusively in Italy's finest factories this is modern footwear handcrafted with the great time-honored shoe making traditions.