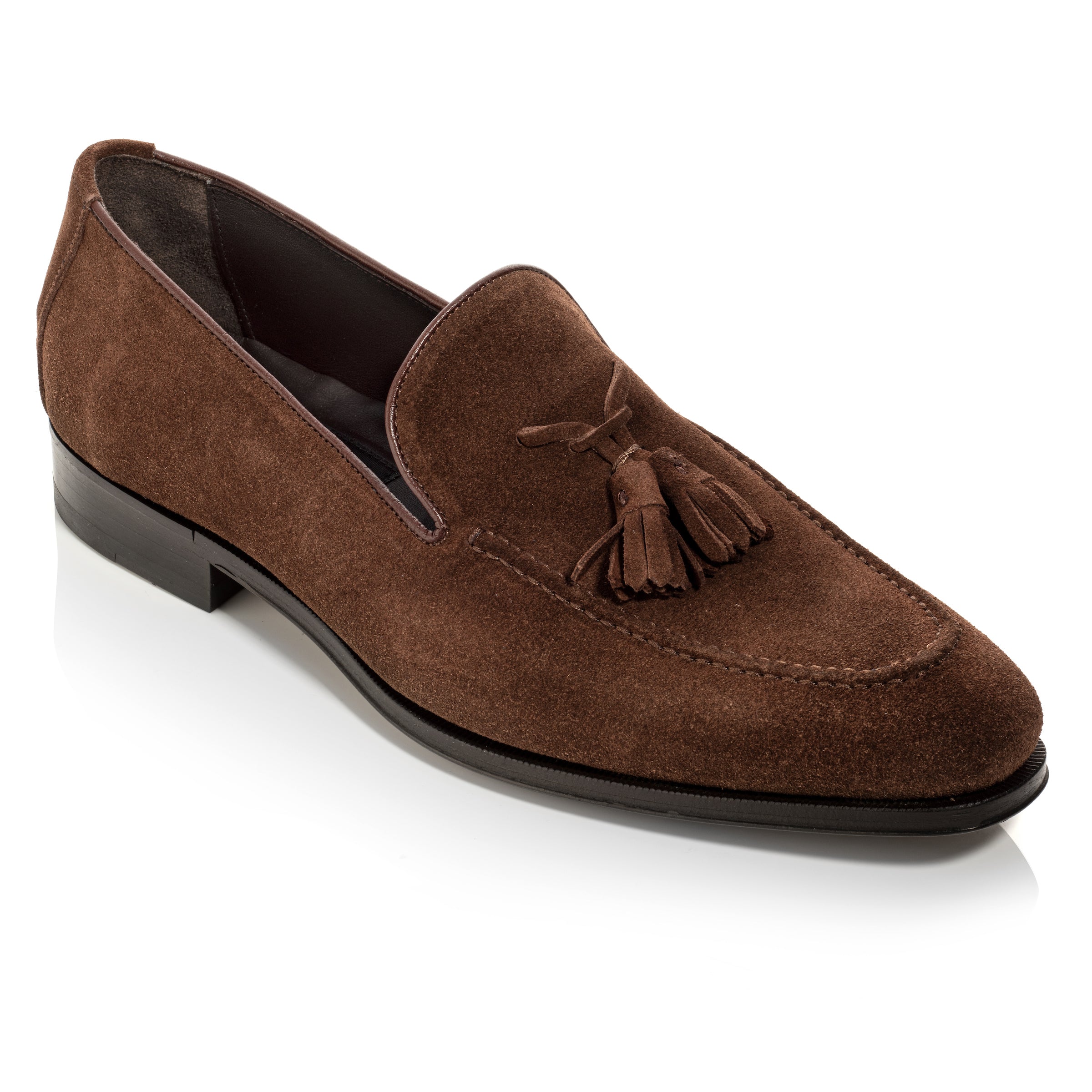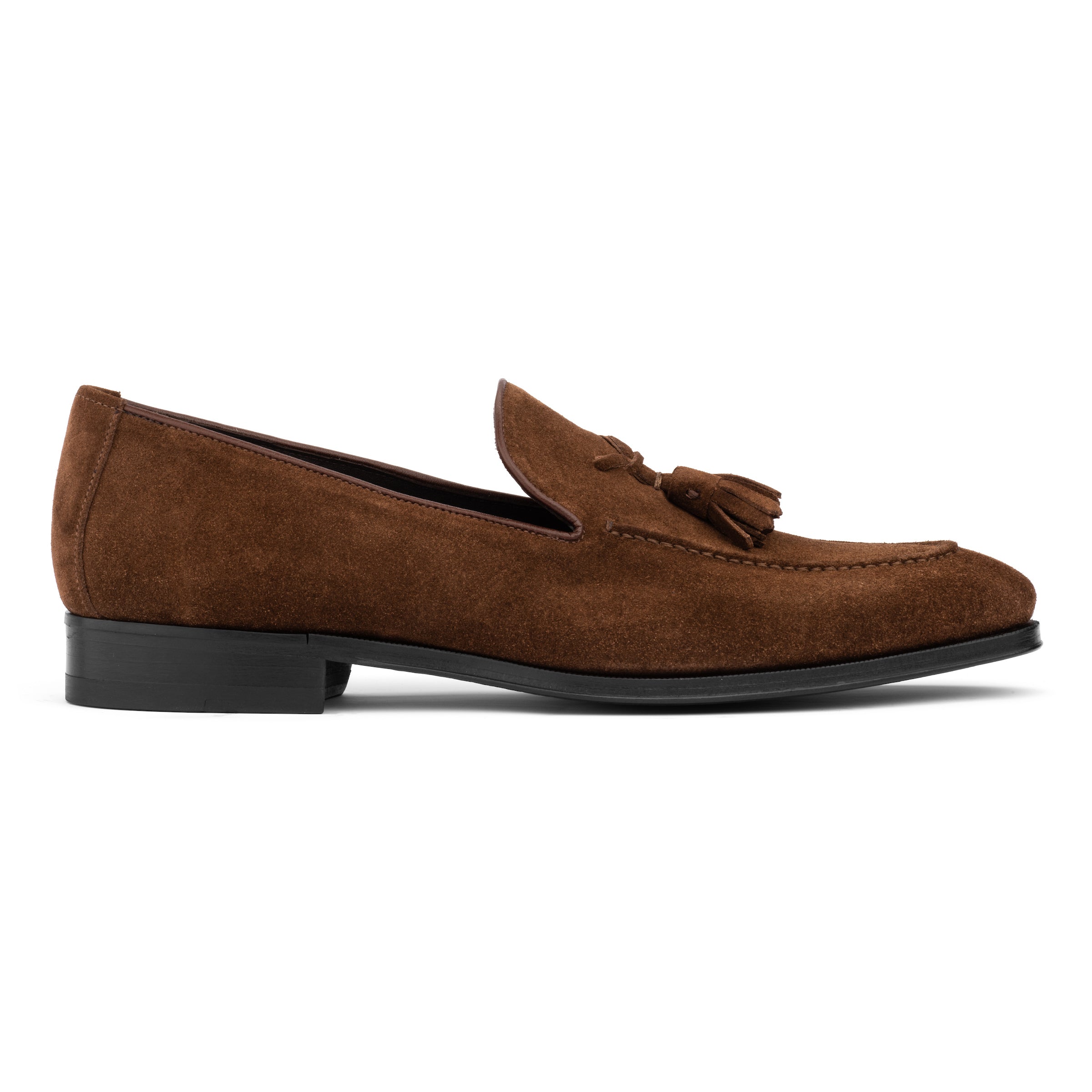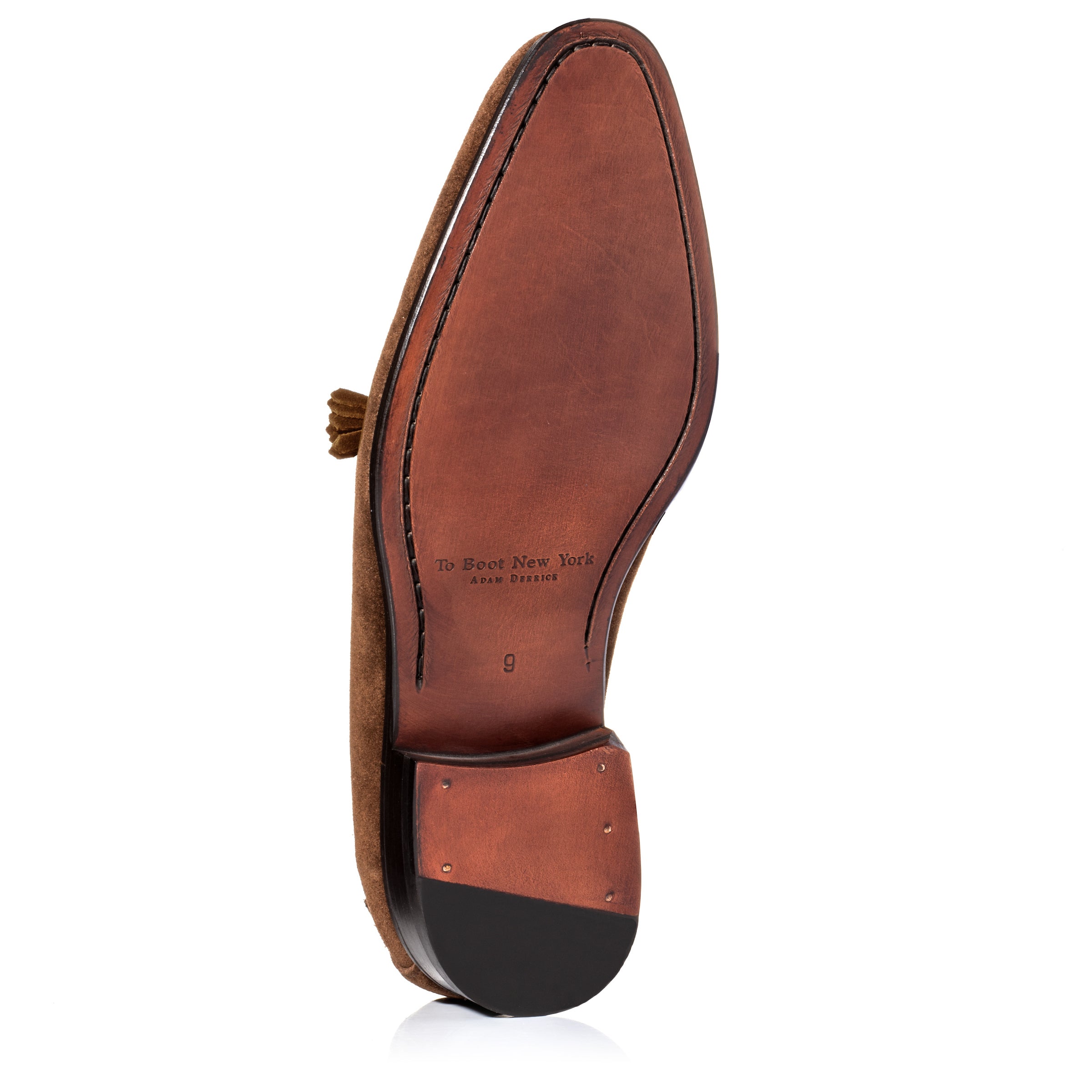 Maurizio Mid Brown Suede Tassel Loafer
The drop tassel loafer is a new style for some.  It is a shoe of casual elegance. Originated in the 1940's as a casual loafer, it then became accepted as a relaxed, comfortable slip on one could wear to the office. We are fans, and believe we are about to see a strong tassel loafer renaissance. To Boot's handsome version features a unique tassel keeper and distinctive tonal calf trim. The versatile mid brown shade looks so good with chinos & denim in the warmer months, and equally good with grey flannels in the autumn. Pair them with our Mid Brown Suede Belt.
     * Handcrafted in Italy
     * Canalino stitched leather soles
     * Notched leather heels with quarter rubber
Craftsmanship
Modern footwear handcrafted exclusively in Italian Factories
From cutting to sewing and final polishing, each pair of To Boot New York footwear is the product of over 200 individual hand operations. Produced exclusively in Italy's finest factories this is modern footwear handcrafted with the great time-honored shoe making traditions.