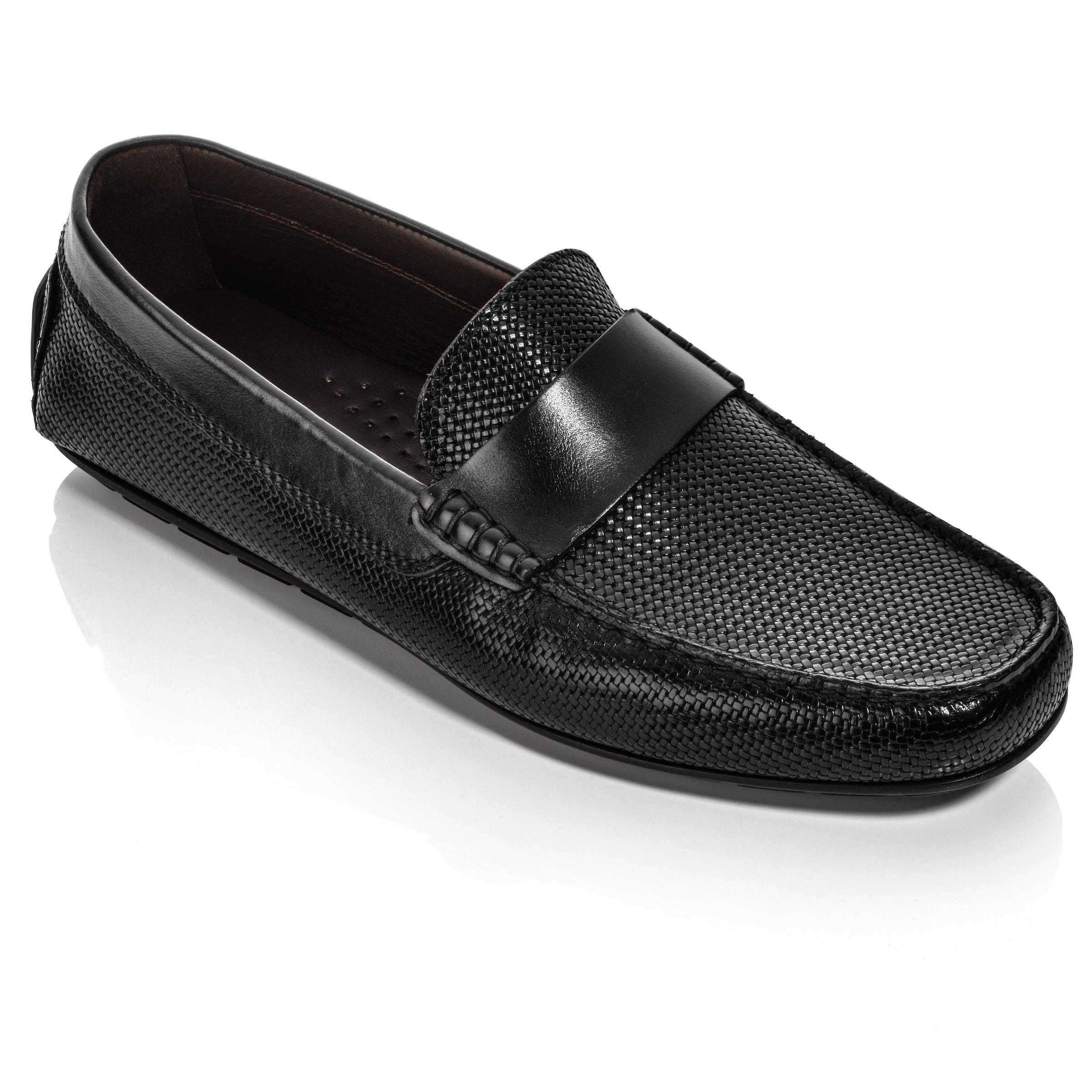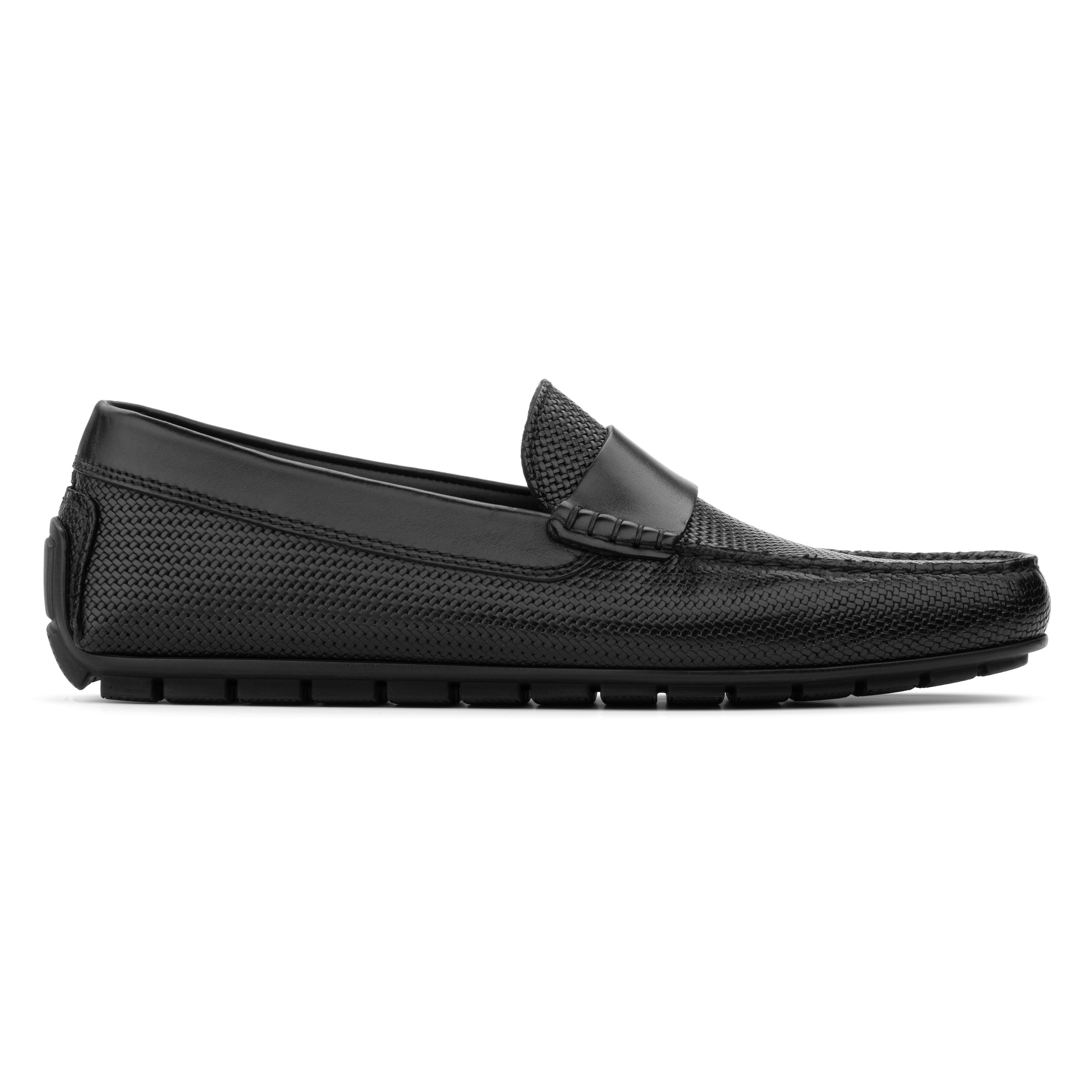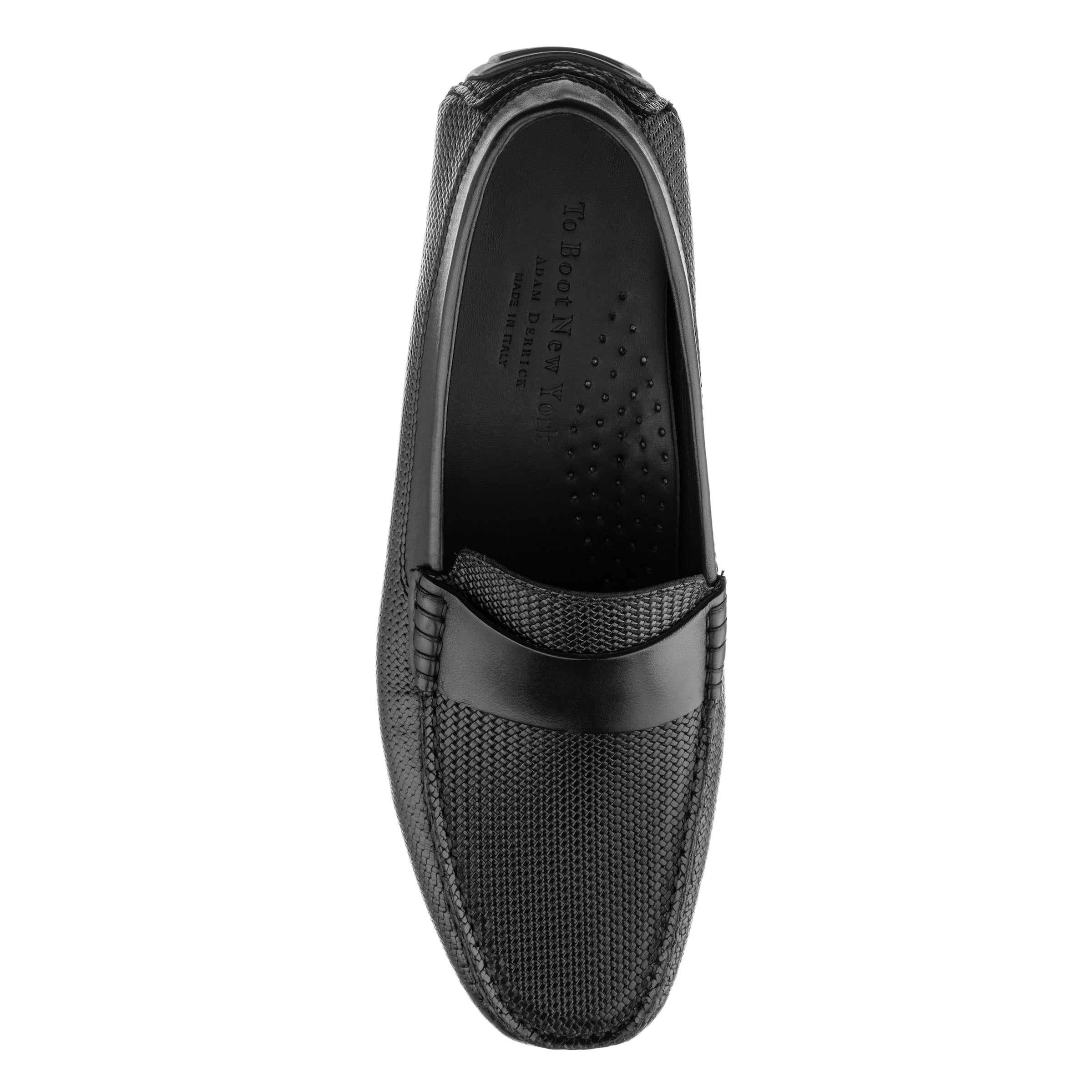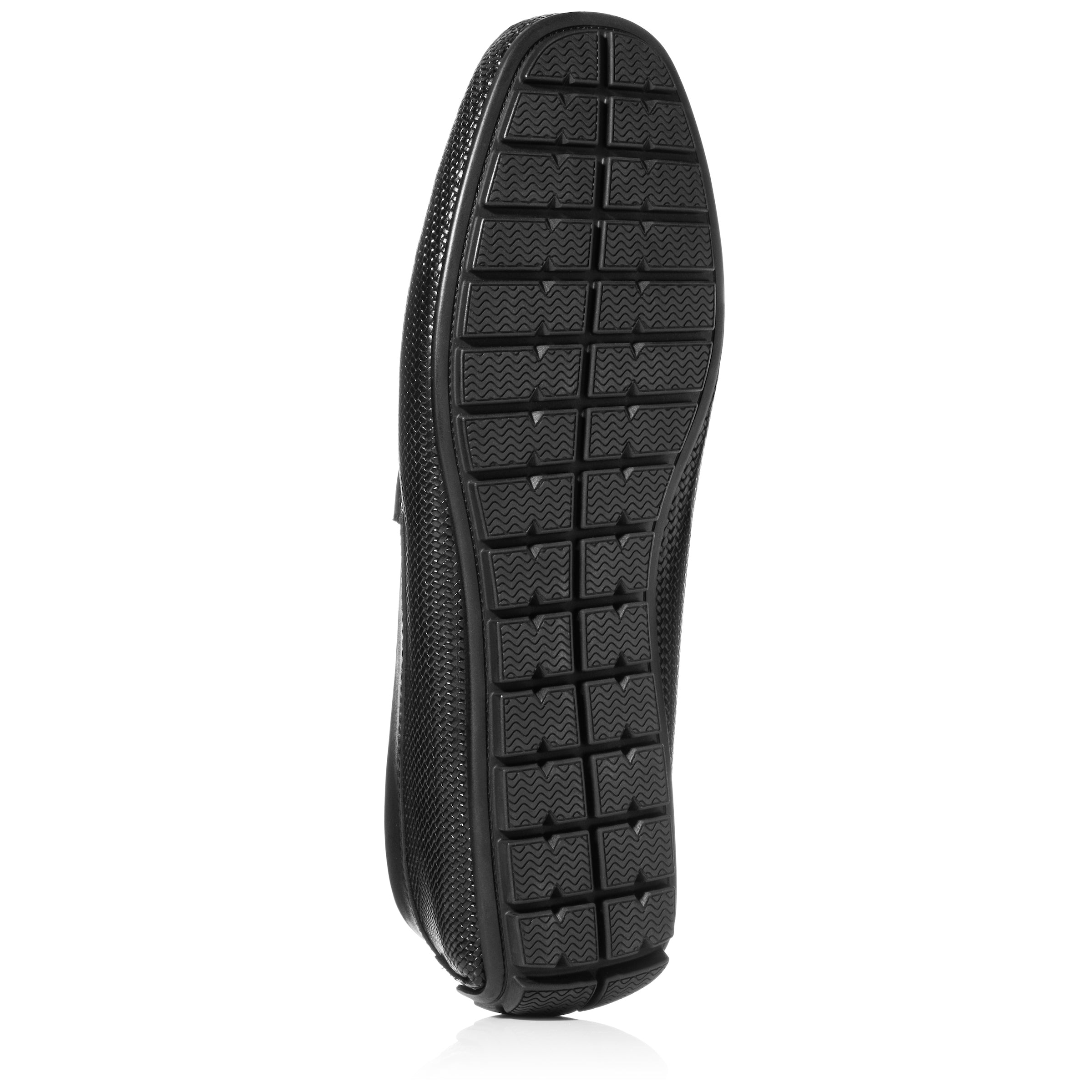 Magnus Black Embossed Driving Shoe
This unique driver is easy to wear anywhere, anytime.  The embossed Italian calf evokes a finely woven leather and adds textural interest to your outfit.  The full rubber city sole offers extra coverage and stability and can really go the distance.  Wear with our Black Calf or Black Jeans or Black Textured Calf belt. 
Craftsmanship
Modern footwear handcrafted exclusively in Italian Factories
From cutting to sewing and final polishing, each pair of To Boot New York footwear is the product of over 200 individual hand operations. Produced exclusively in Italy's finest factories this is modern footwear handcrafted with the great time-honored shoe making traditions.