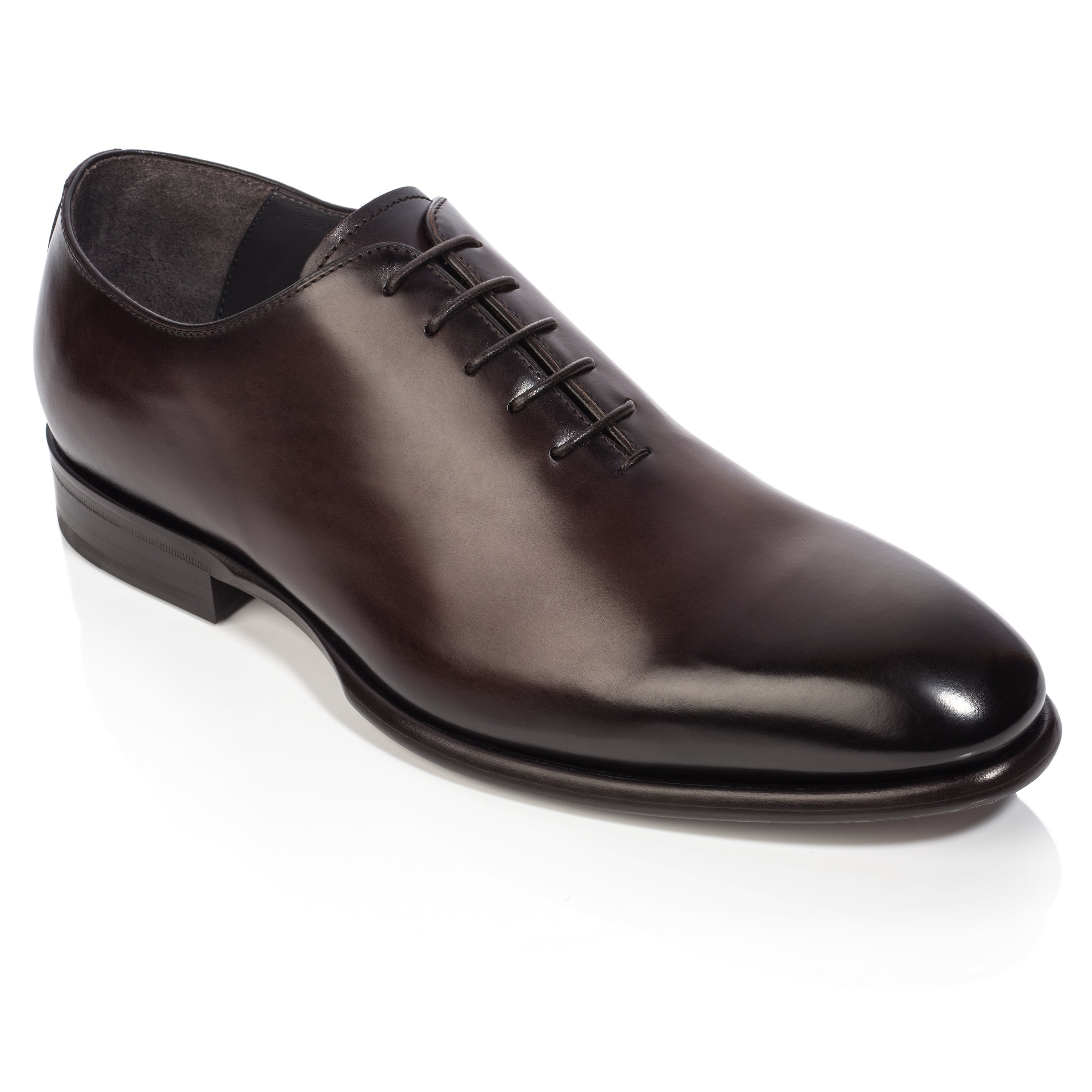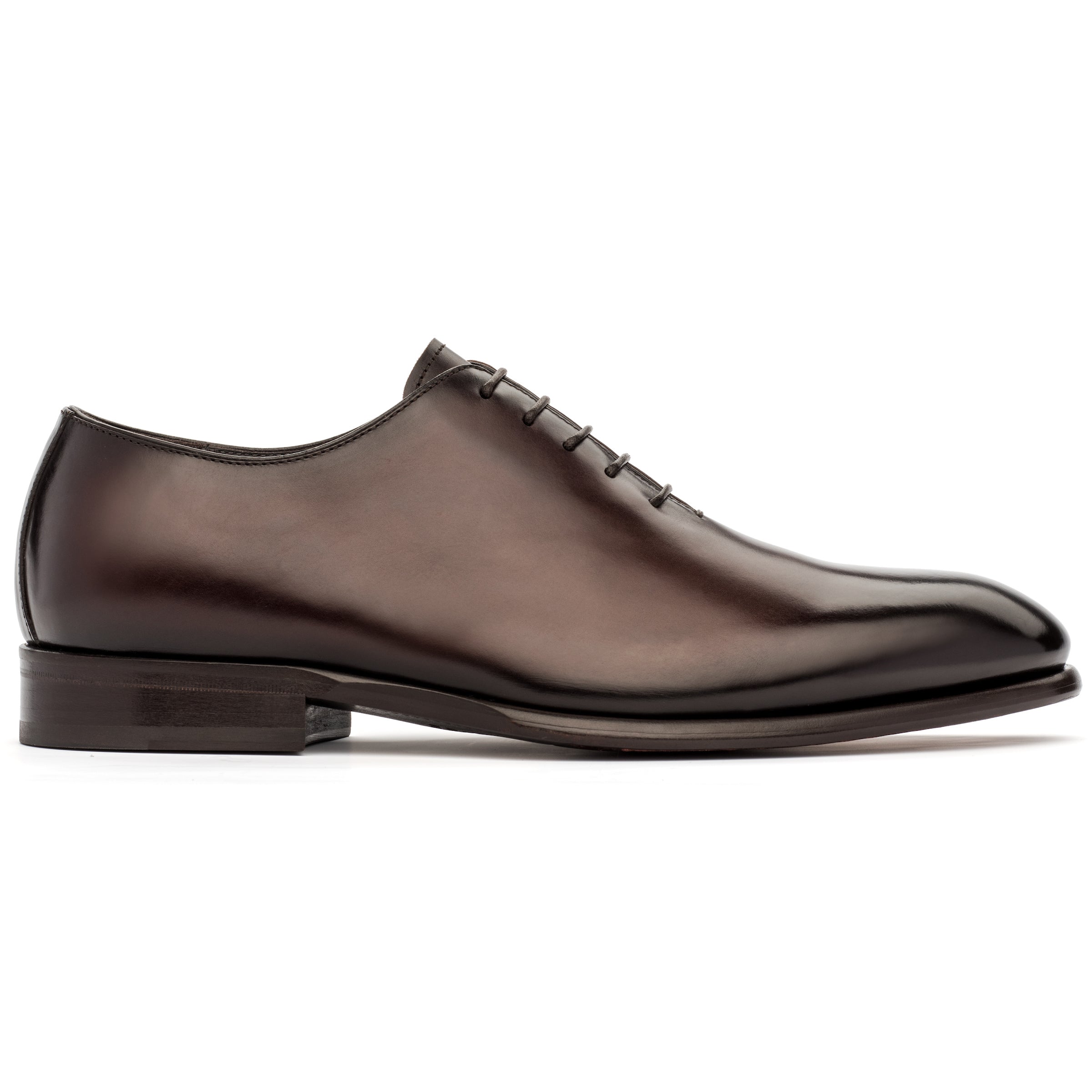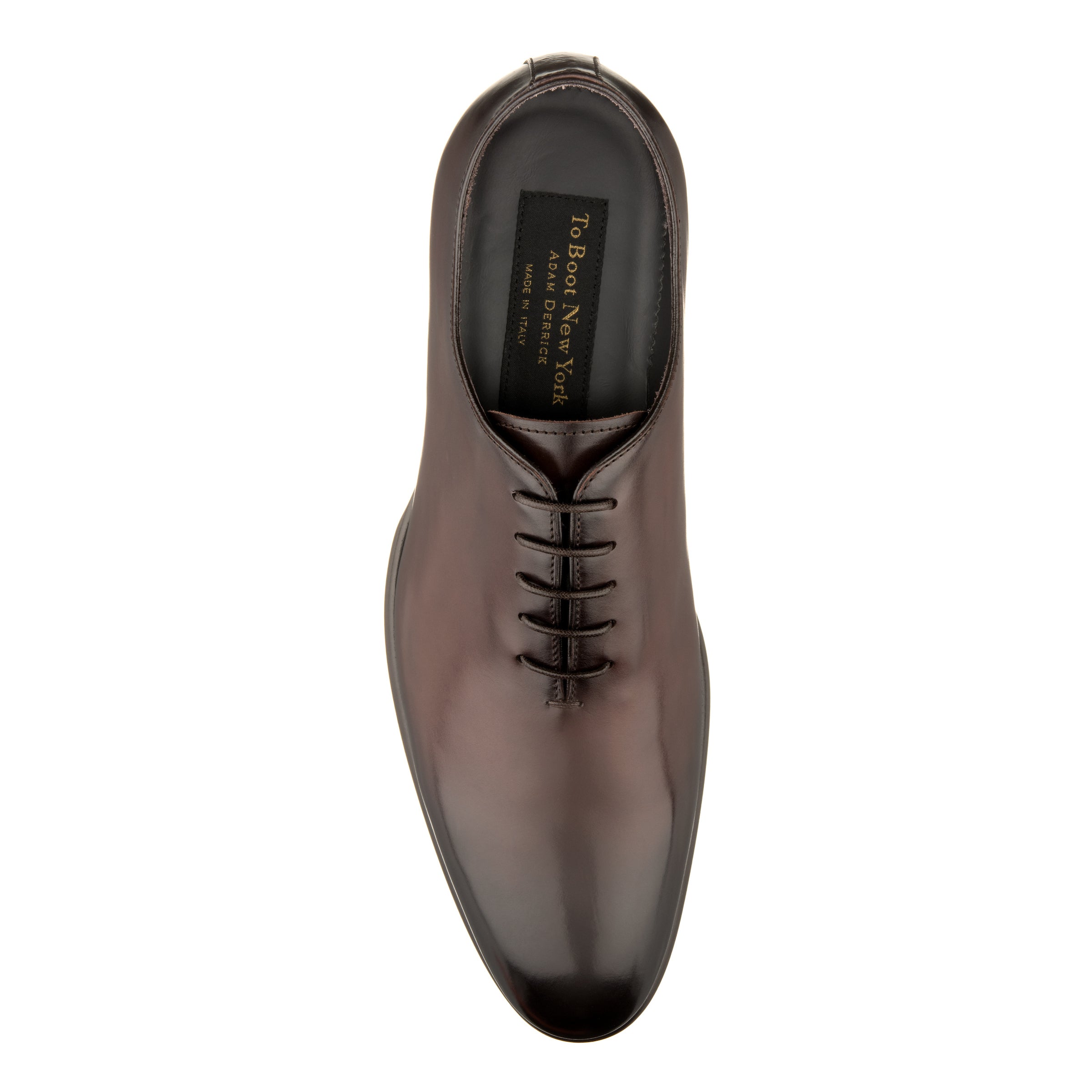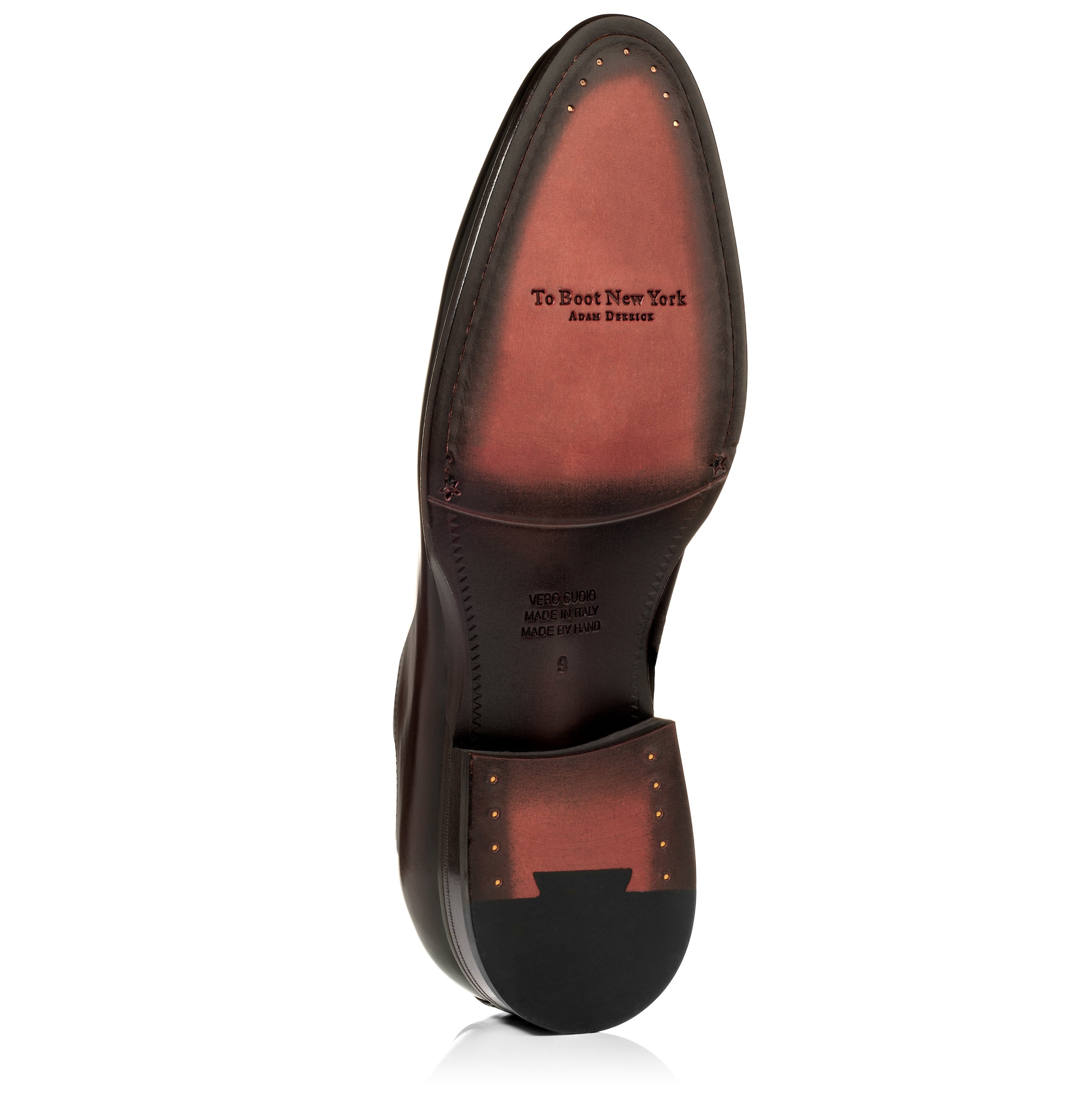 Forte Dark Brown Calf One Piece Bal
In the business, certain shoes are referred to as "shoe man's shoes" denoting something special that it takes a professional to understand, a dog whistle so to speak that only people who know shoes well can hear.  The Forte one piece bal is such a shoe.  To create a style made from one piece of leather with no cuts or stitching means that everything must be flawless from the leather, to the design. Those elusive elements come together here in a shoe that is riveting in its perfection. 
*the finest Italian mezzo vitello leathers are used exclusively
*Artisan made bombe rounded edge welt
*leather sole has hidden canalino stitching, hand tacked brass nails and a hand-shaved narrow waist
*Coordinating dark brown calf belt available.
Craftsmanship
Modern footwear handcrafted exclusively in Italian Factories
From cutting to sewing and final polishing, each pair of To Boot New York footwear is the product of over 200 individual hand operations. Produced exclusively in Italy's finest factories this is modern footwear handcrafted with the great time-honored shoe making traditions.