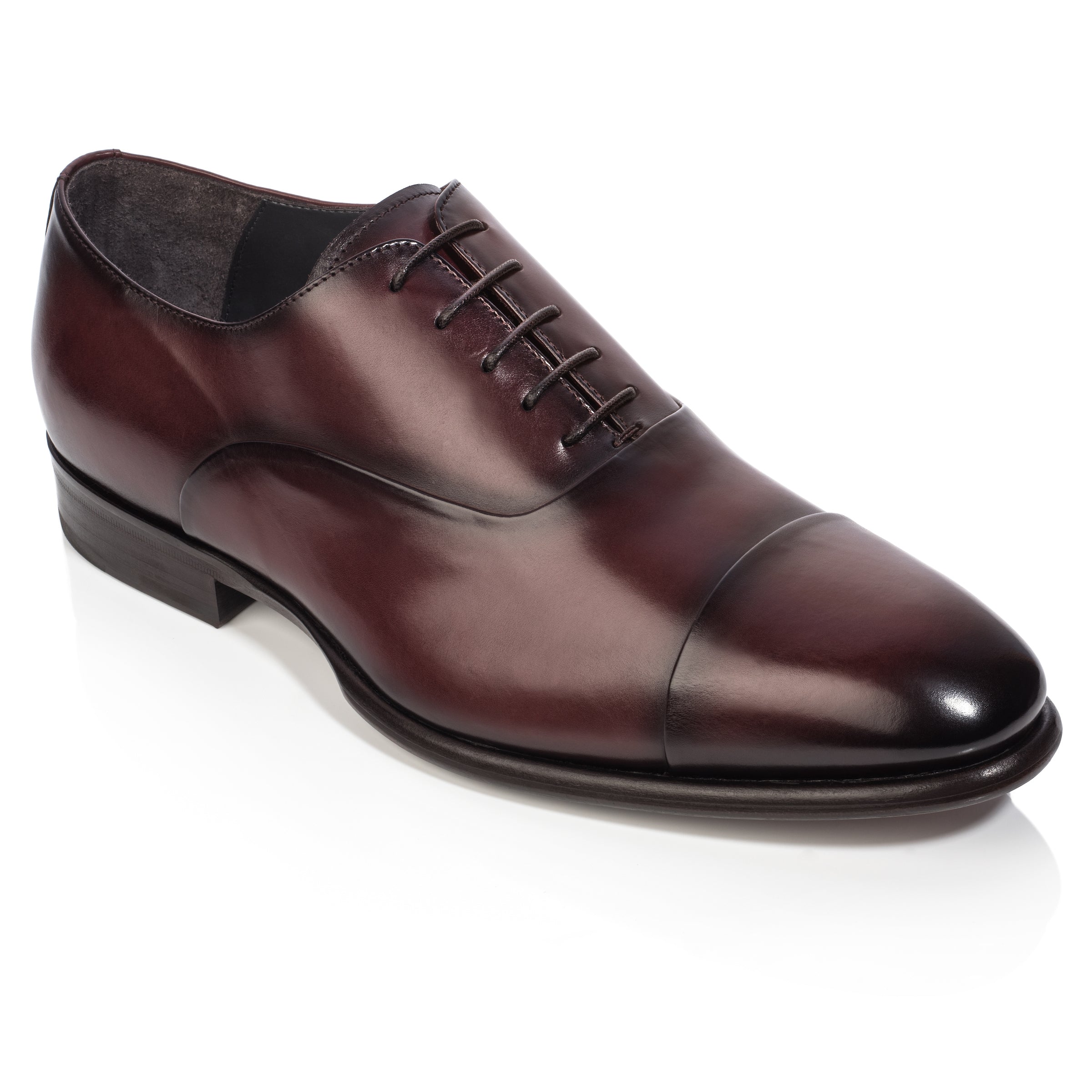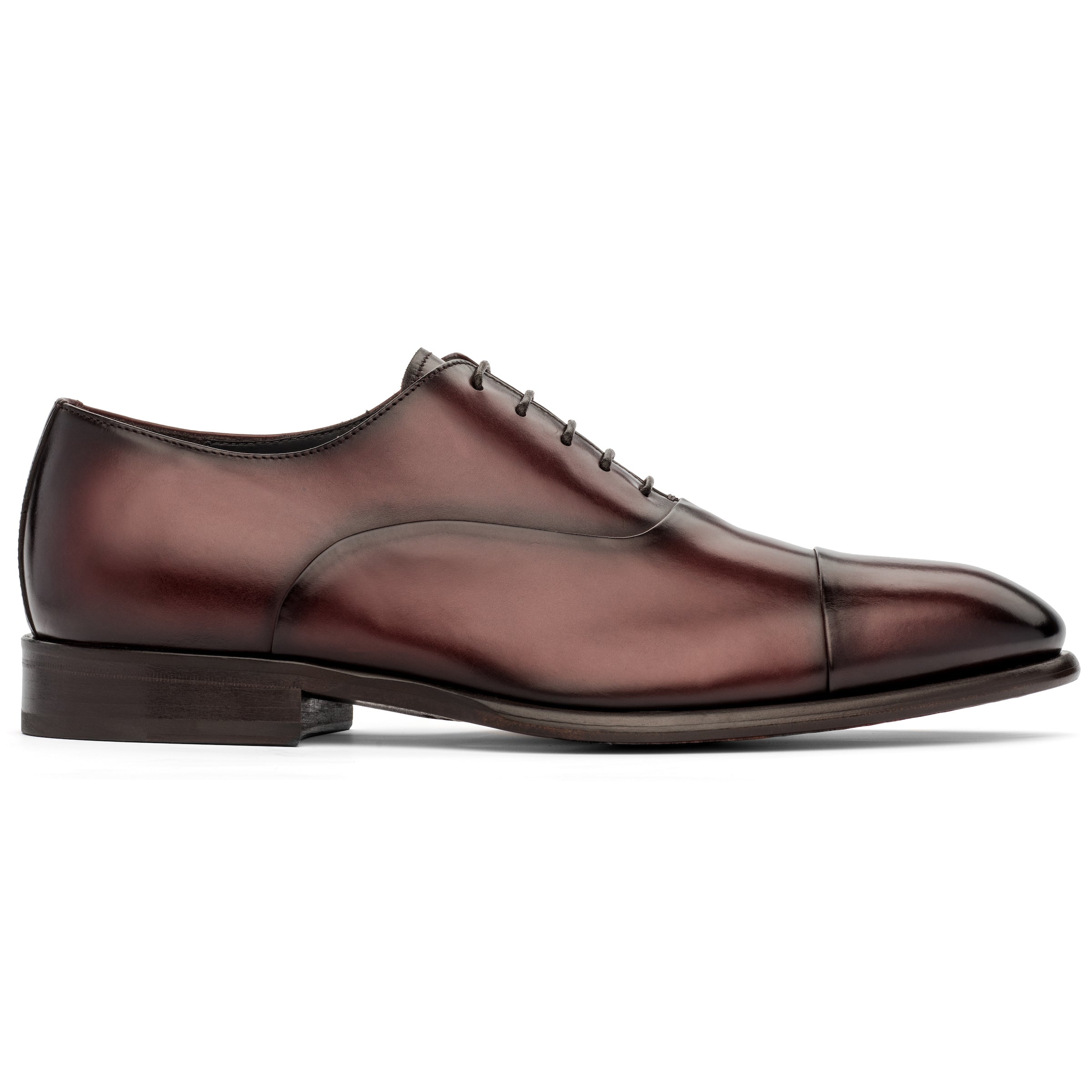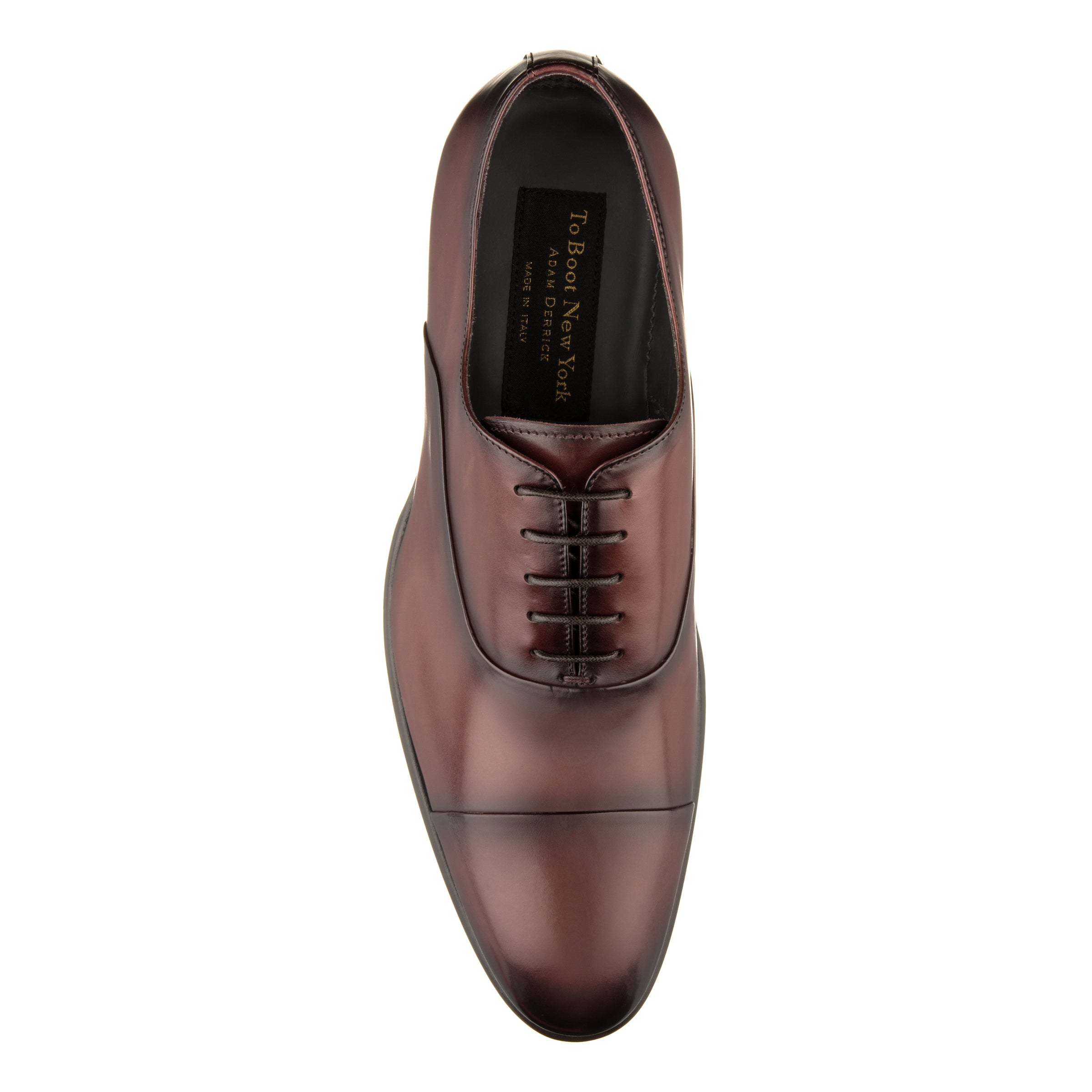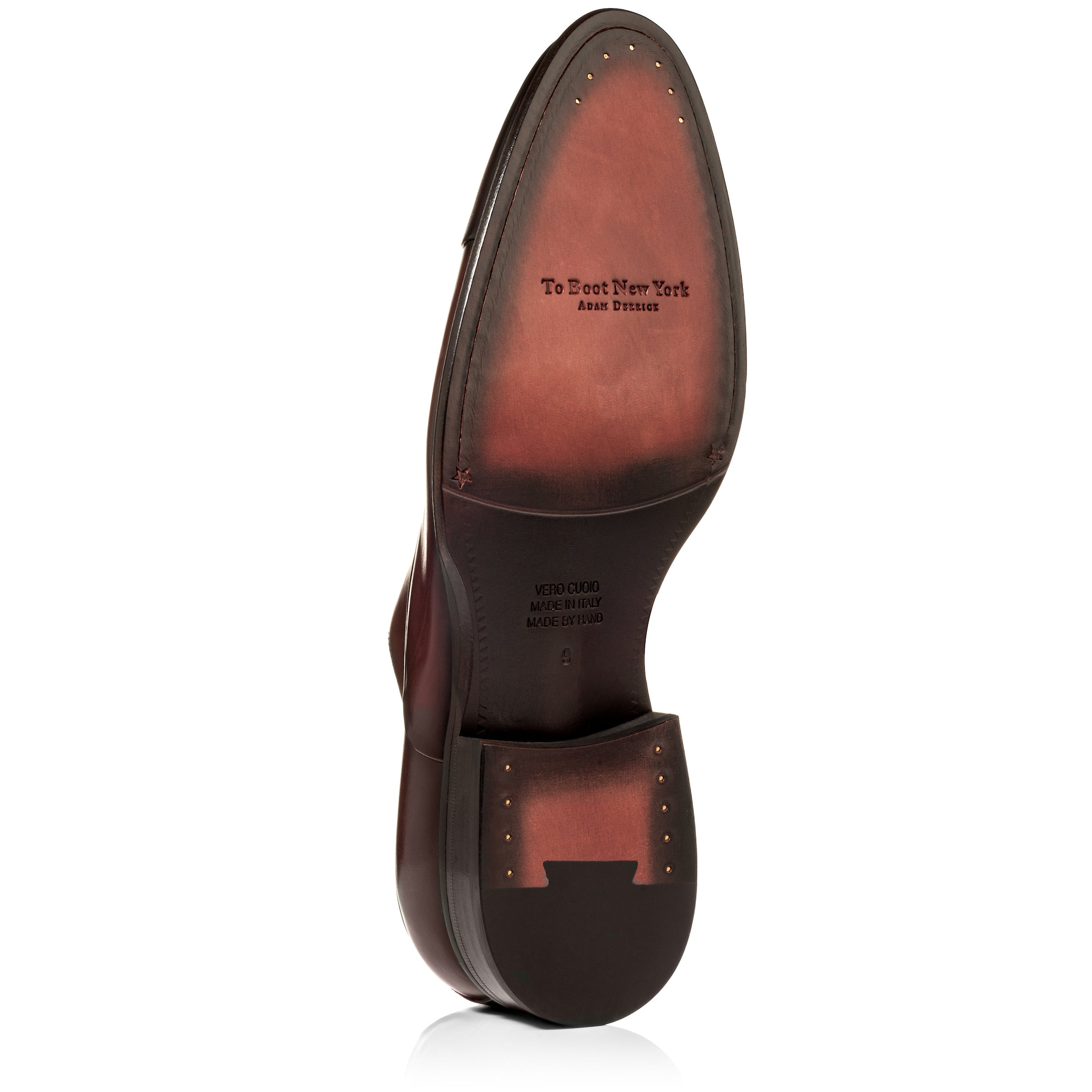 Faro Bordeaux Calf Cap Toe
The sleekly turned & hidden 'rivoltato' stitching makes this sleek and elegant cap toe appear both timeless and up-to-the-minute.  Notice the subtle aerograph burnishing and the rounded welt edge of the leather sole. Simplicity at its finest with attention to all the details.
*Hand burnished Italian mezzo vitello calfskin in Bordeaux pairs well with navy, browns & greys.
*Artisan leather sole has hidden canalino stitching, hand tacked brass nails and a narrow waist.
Craftsmanship
Modern footwear handcrafted exclusively in Italian Factories
From cutting to sewing and final polishing, each pair of To Boot New York footwear is the product of over 200 individual hand operations. Produced exclusively in Italy's finest factories this is modern footwear handcrafted with the great time-honored shoe making traditions.