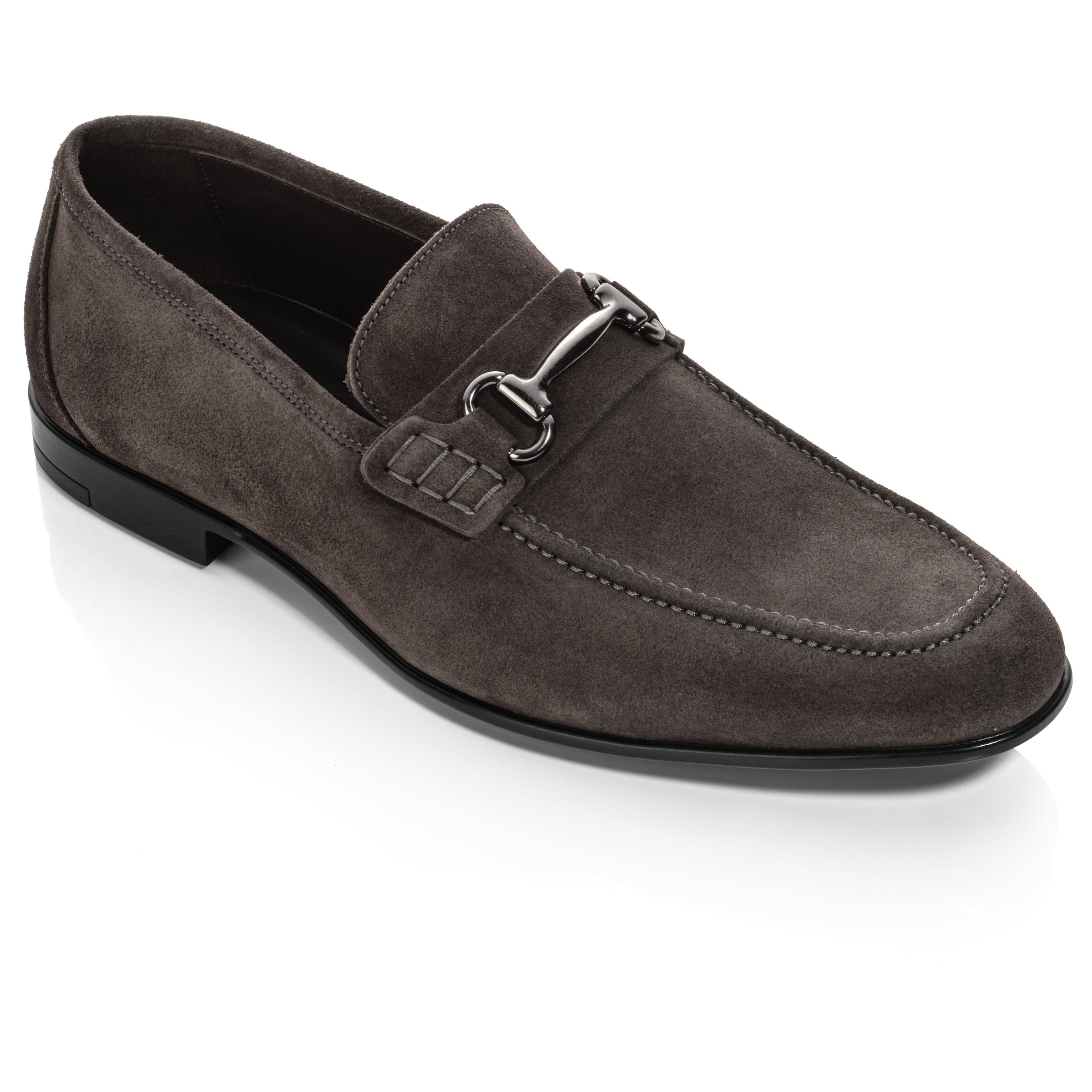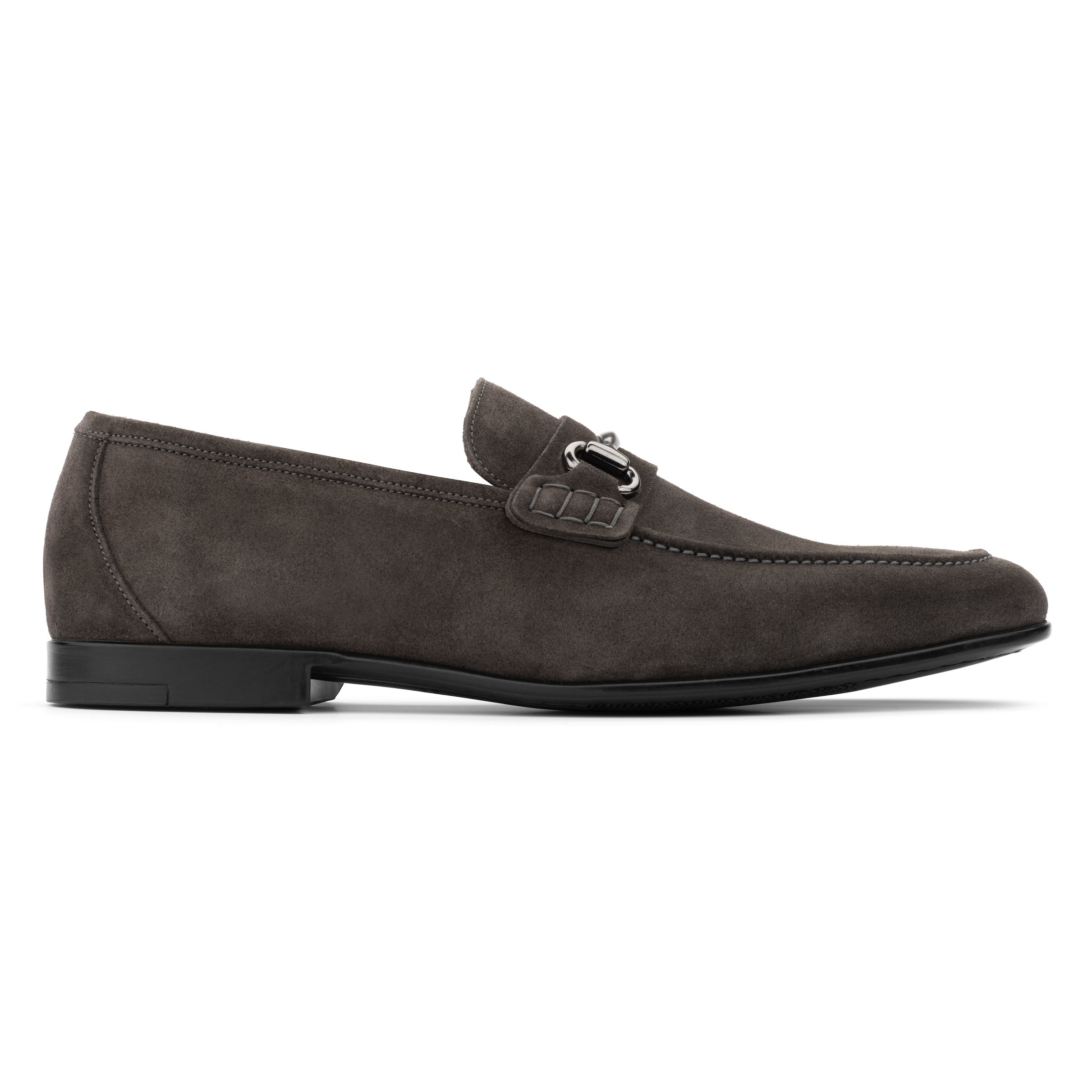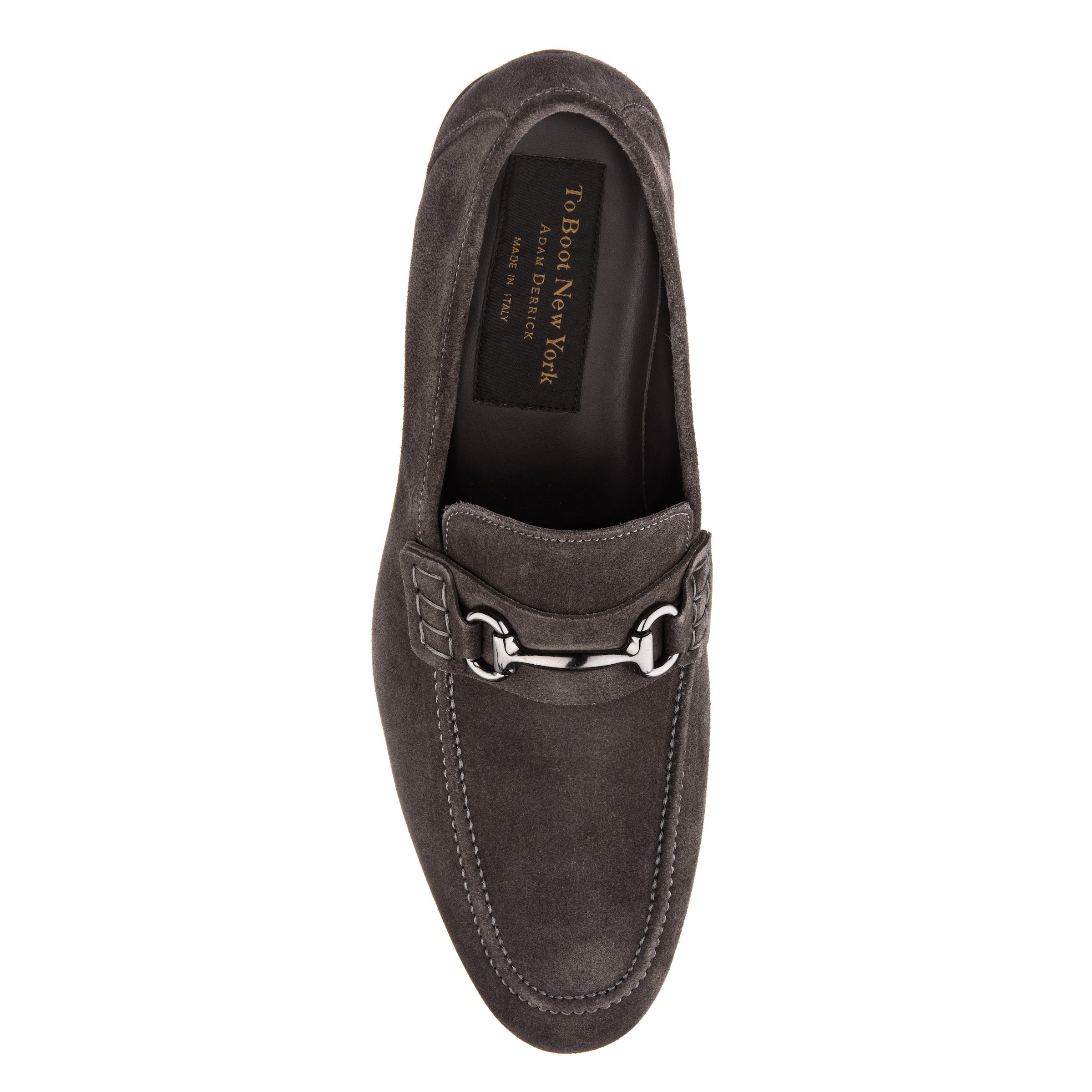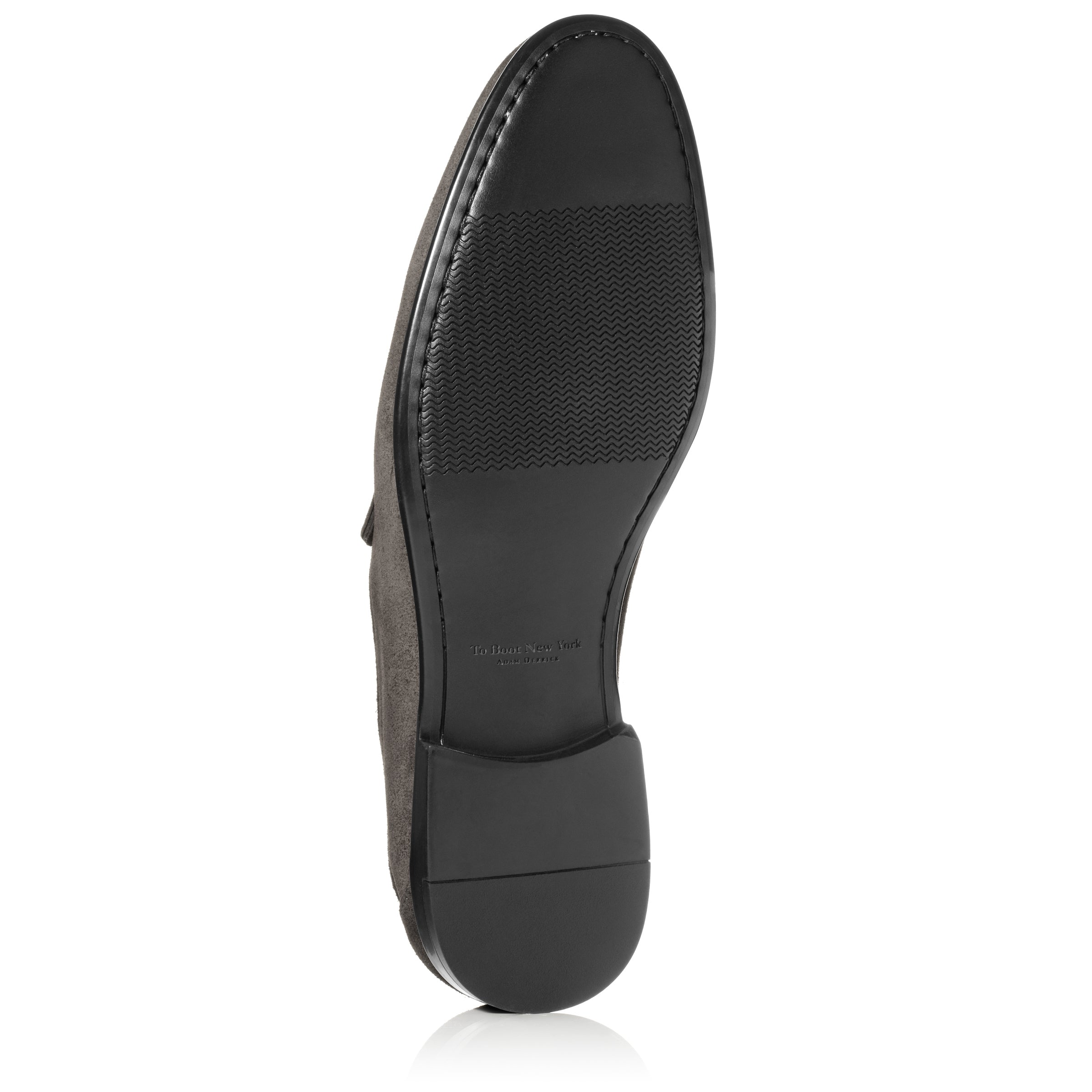 Agostino Grey Suede Bit Loafer
The Agostino moccasin suede loafer is just the thing when you want to feel like you don't have shoes on at all!  Lightweight and flexible you can dress this pair up or down with dress slacks or casual denim.  The trim rubber sole is Blake stitched for durability and comfort.  Pair with our Grey Aero Suede Belt.
     * Lightweight moccasin construction
     * Completely leather lined
     * Understated gunmetal toned hardware
Craftsmanship
Modern footwear handcrafted exclusively in Italian Factories
From cutting to sewing and final polishing, each pair of To Boot New York footwear is the product of over 200 individual hand operations. Produced exclusively in Italy's finest factories this is modern footwear handcrafted with the great time-honored shoe making traditions.