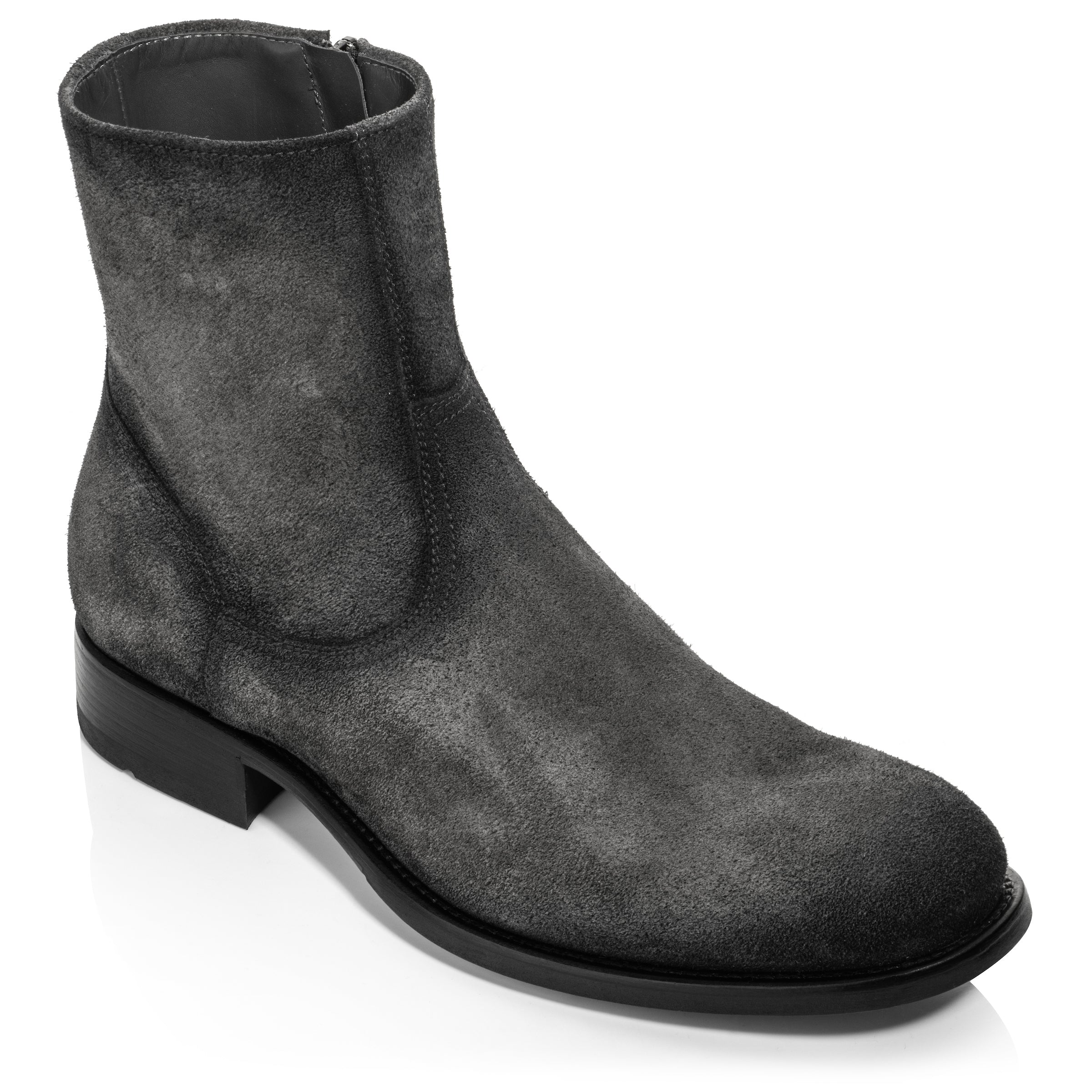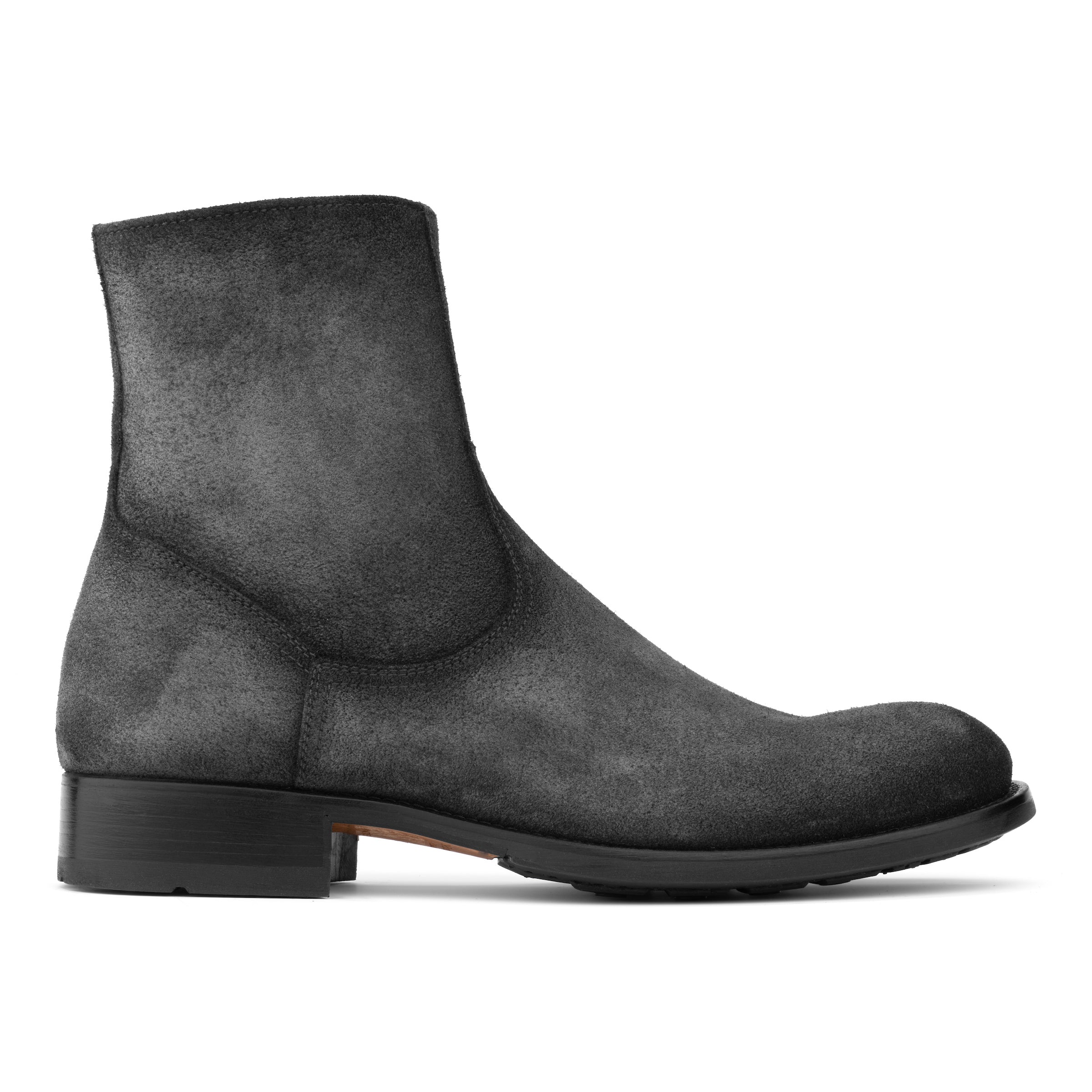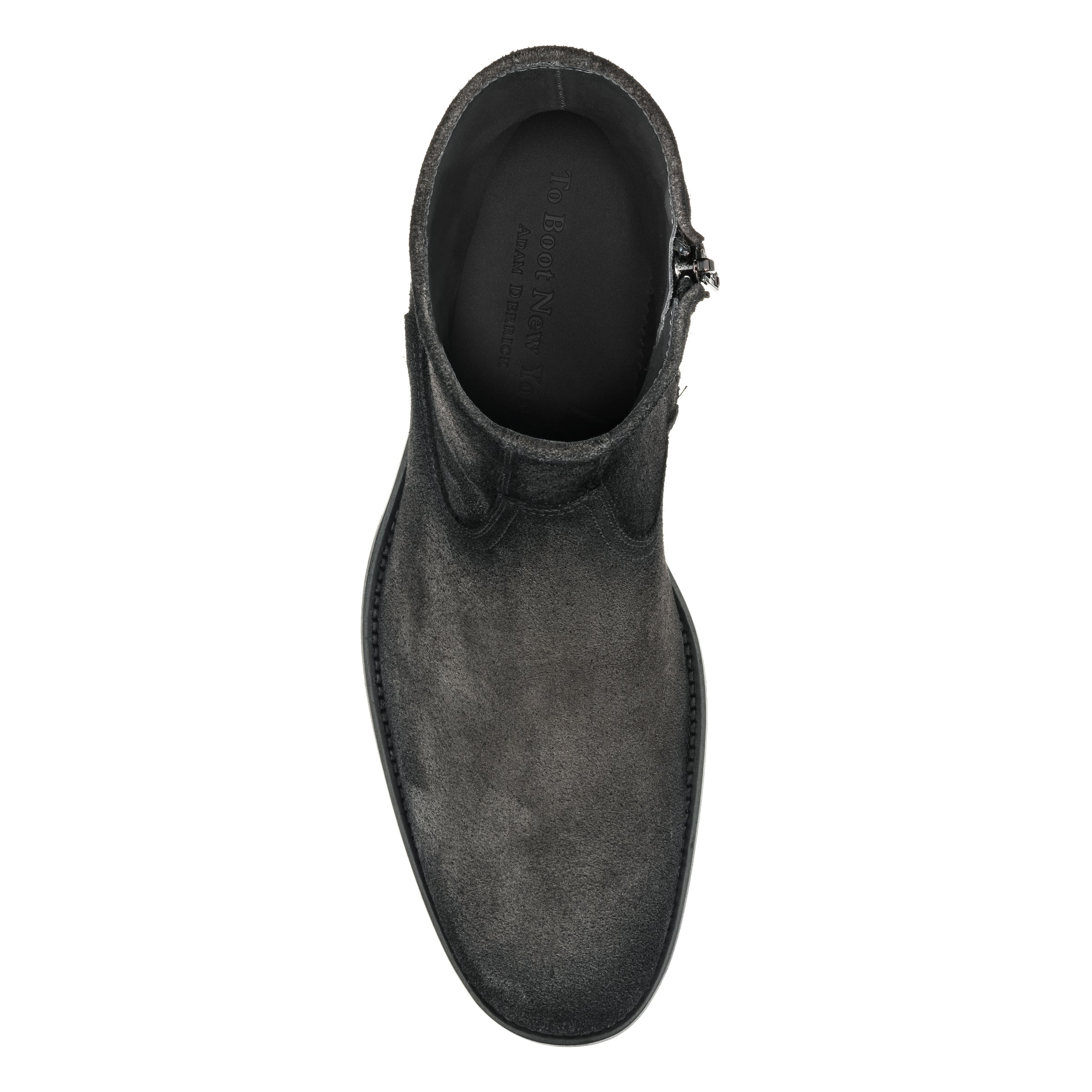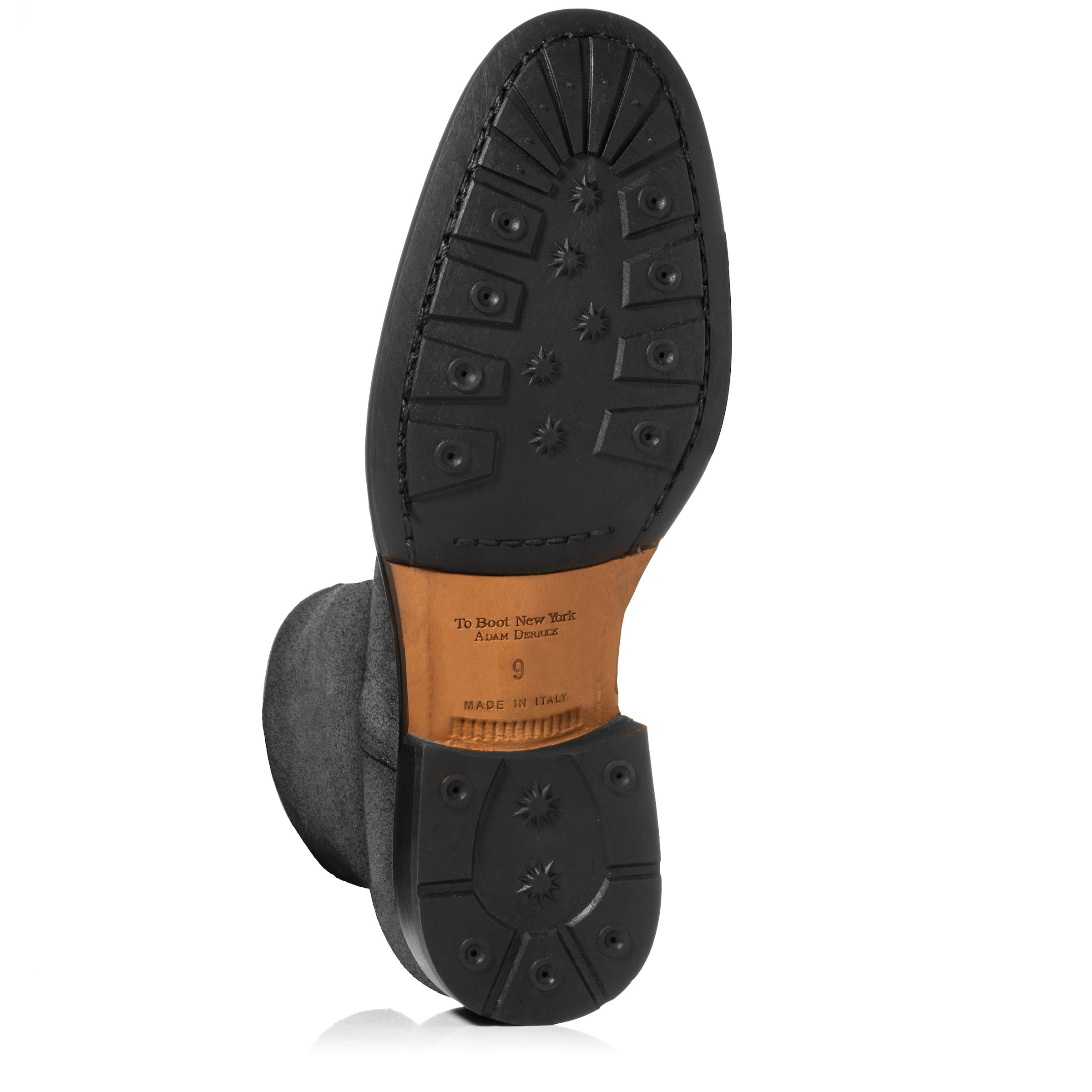 Rondo Grey Aero Suede Zip Boot
Our boots are as meticulously hand crafted as our dress shoes.  Each pair undergoes over 200 exacting steps.  The Rondo is the perfect example of how this attention to detail can make a clean and simple design stand out.  The toe and all stitching are hand-aerographed to bring out their pleasing lines.  A boot to enjoy with jeans and smart weekend-casual outfits. Pair with our Grey Aero Suede Belt. 
     * Made from mezzo vitello Italian suede
     * Side zipper
     * Rubber/leather sole
     * Artisan crafted in Italy
Craftsmanship
Modern footwear handcrafted exclusively in Italian Factories
From cutting to sewing and final polishing, each pair of To Boot New York footwear is the product of over 200 individual hand operations. Produced exclusively in Italy's finest factories this is modern footwear handcrafted with the great time-honored shoe making traditions.