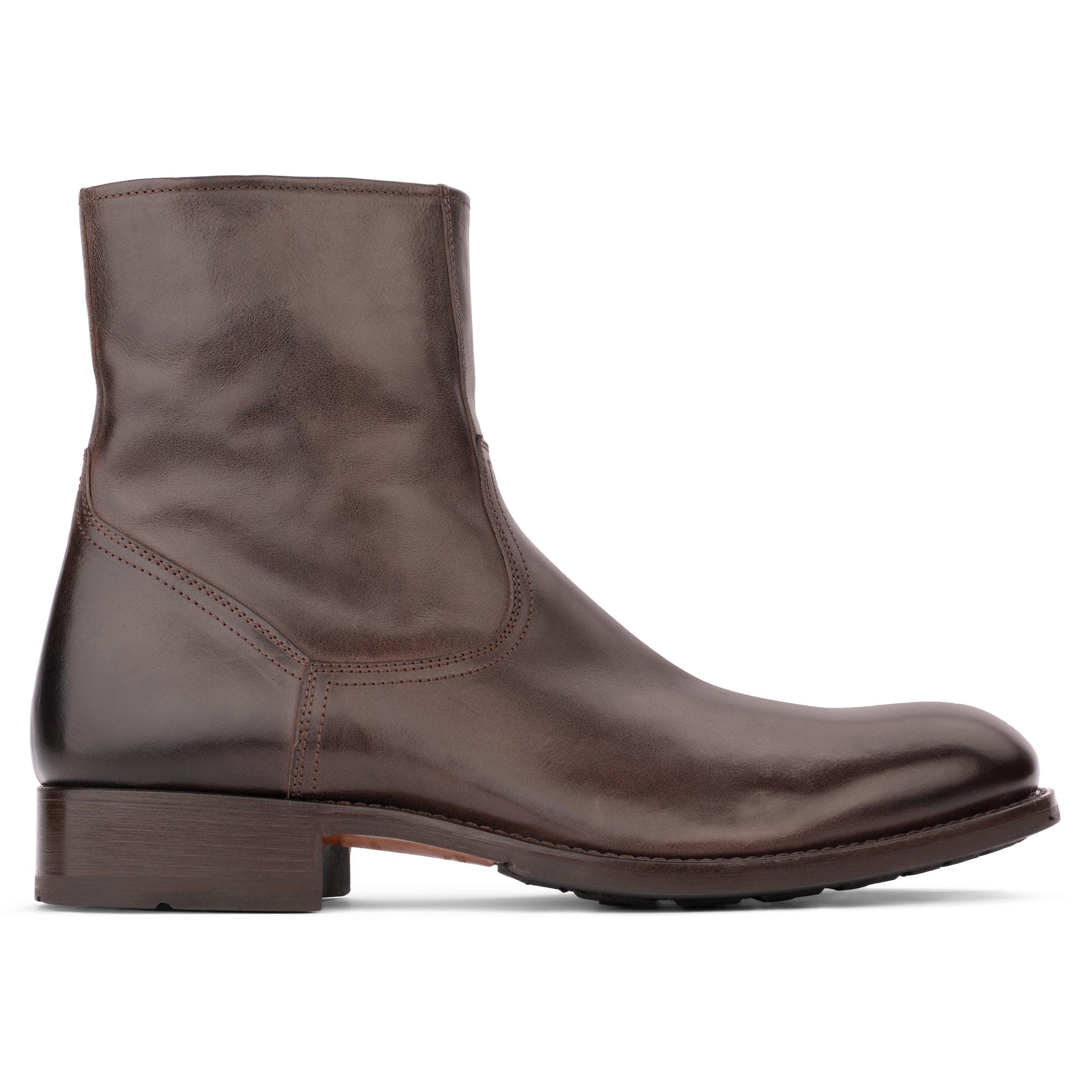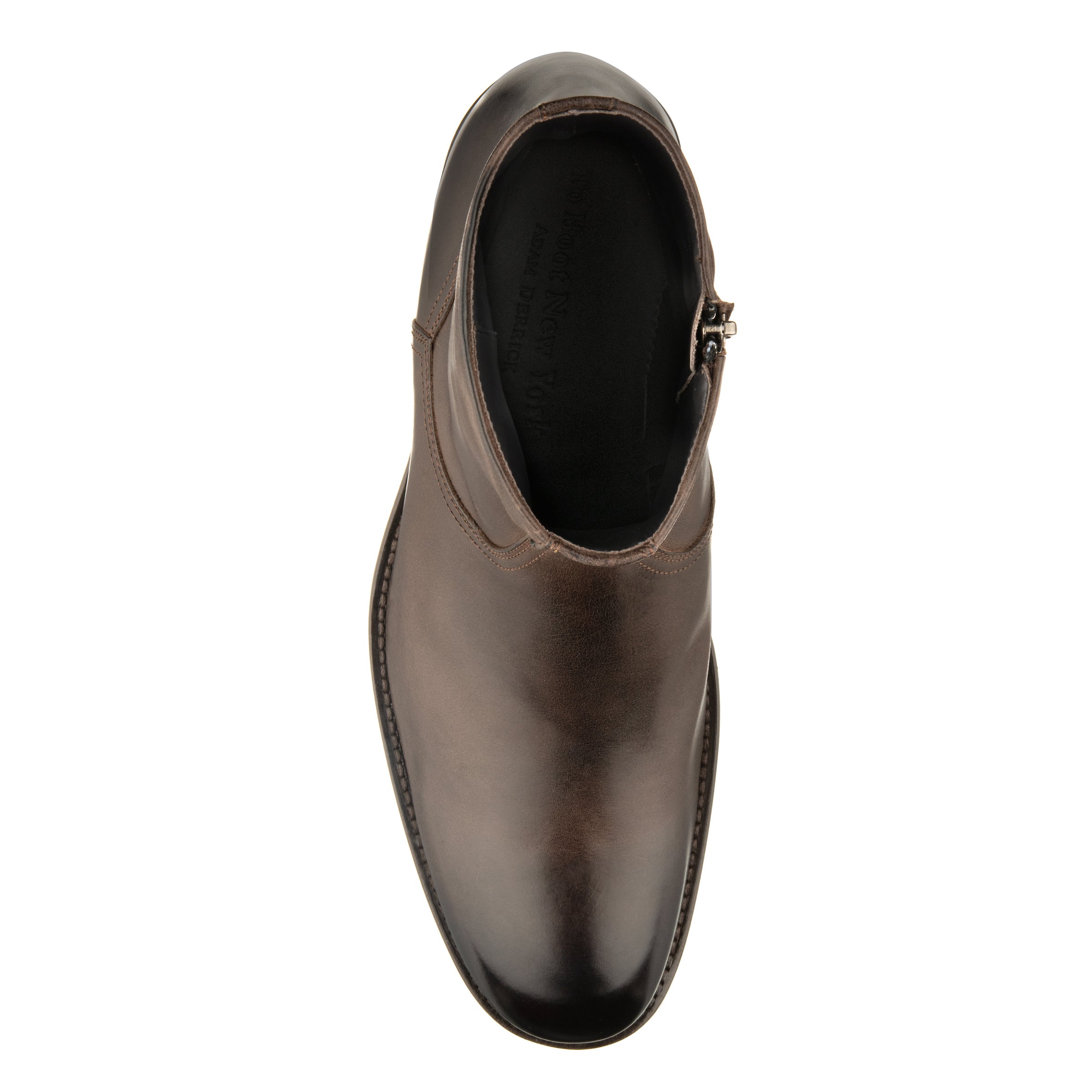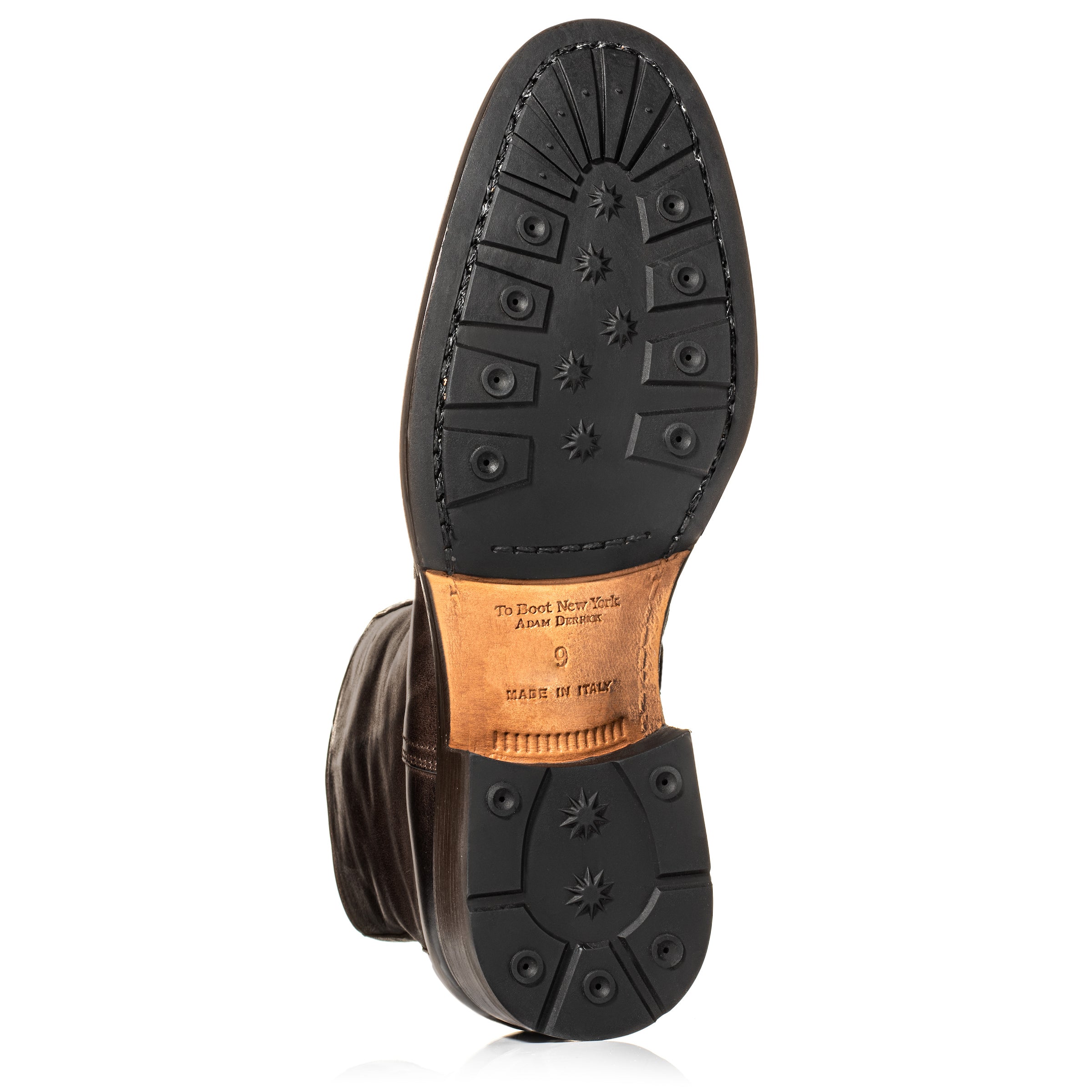 Rondo Dark Brown Calf Zip Boot
The plain toe/side zip is a wear-with-everything classic boot that every man needs in his arsenal and is your best investment in style & quality.
The toe shape is full and rounded for comfort and provides a strong foundation to build your weekend or dressier outfit around.  Wear with our dark brown calf belt or dark brown jeans belt.
*Made from Italian mezzo vitello calfskin
*Blake stitched sole combines leather & rubber for strength
*Hand crafted in Italy by our artisan craftspeople
Craftsmanship
Modern footwear handcrafted exclusively in Italian Factories
From cutting to sewing and final polishing, each pair of To Boot New York footwear is the product of over 200 individual hand operations. Produced exclusively in Italy's finest factories this is modern footwear handcrafted with the great time-honored shoe making traditions.