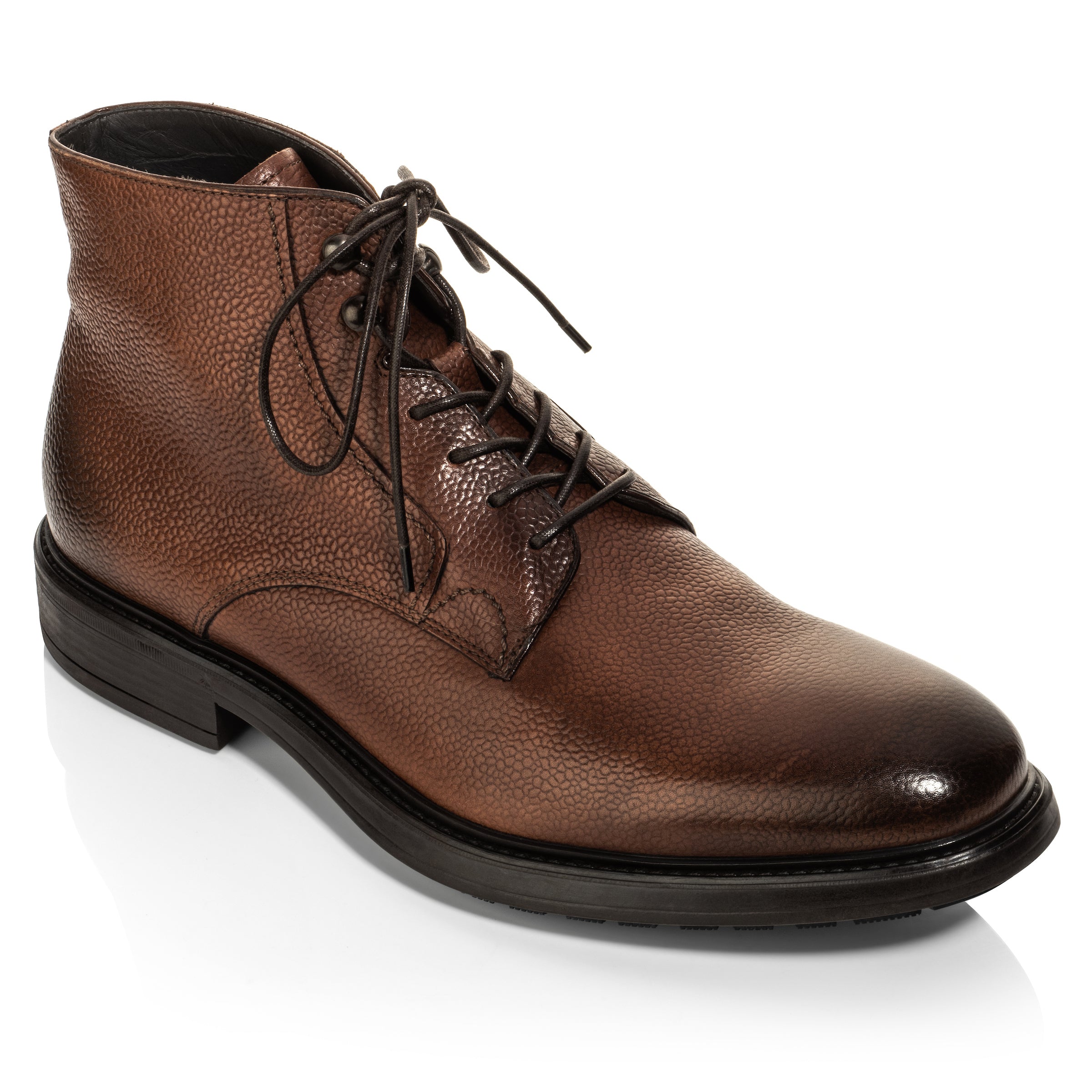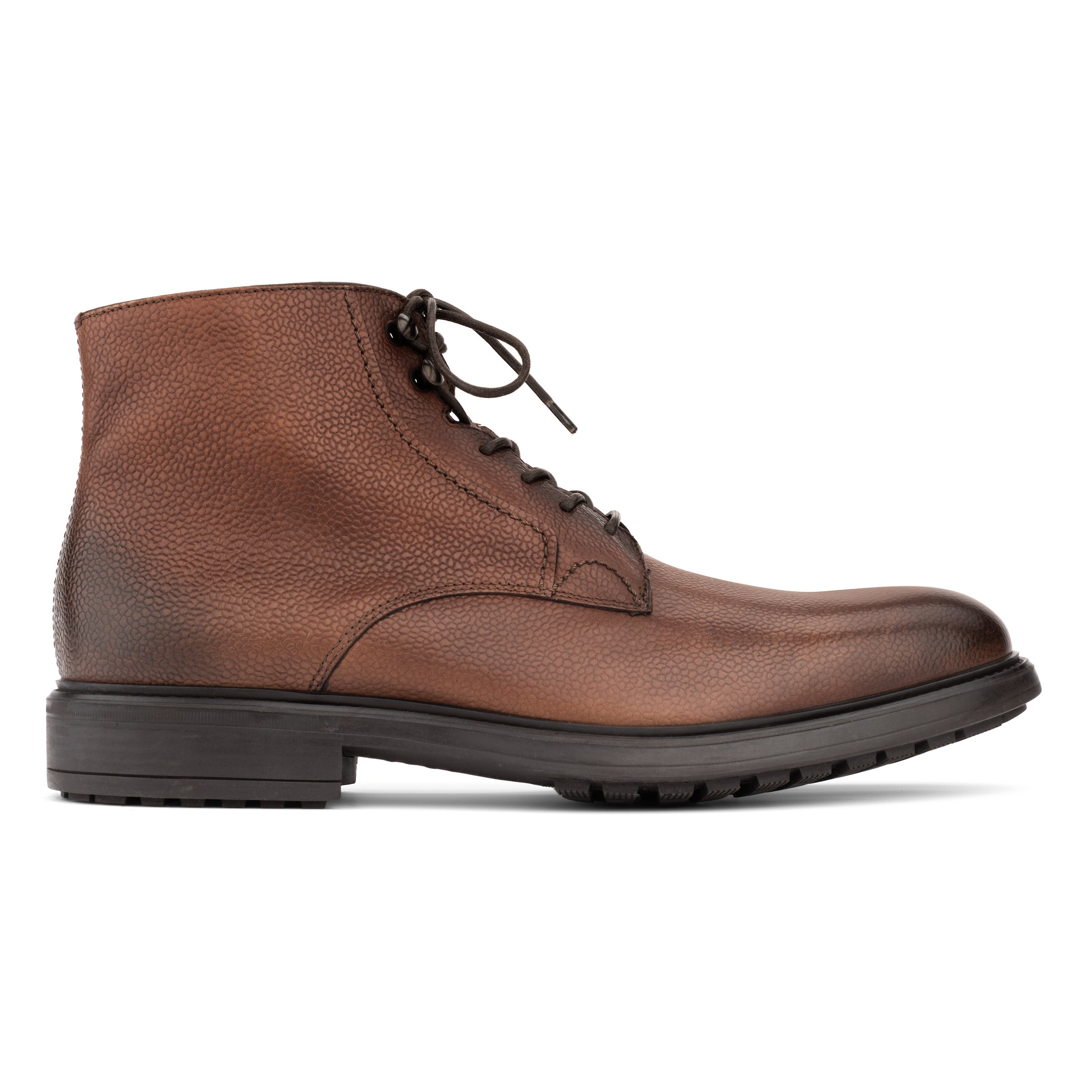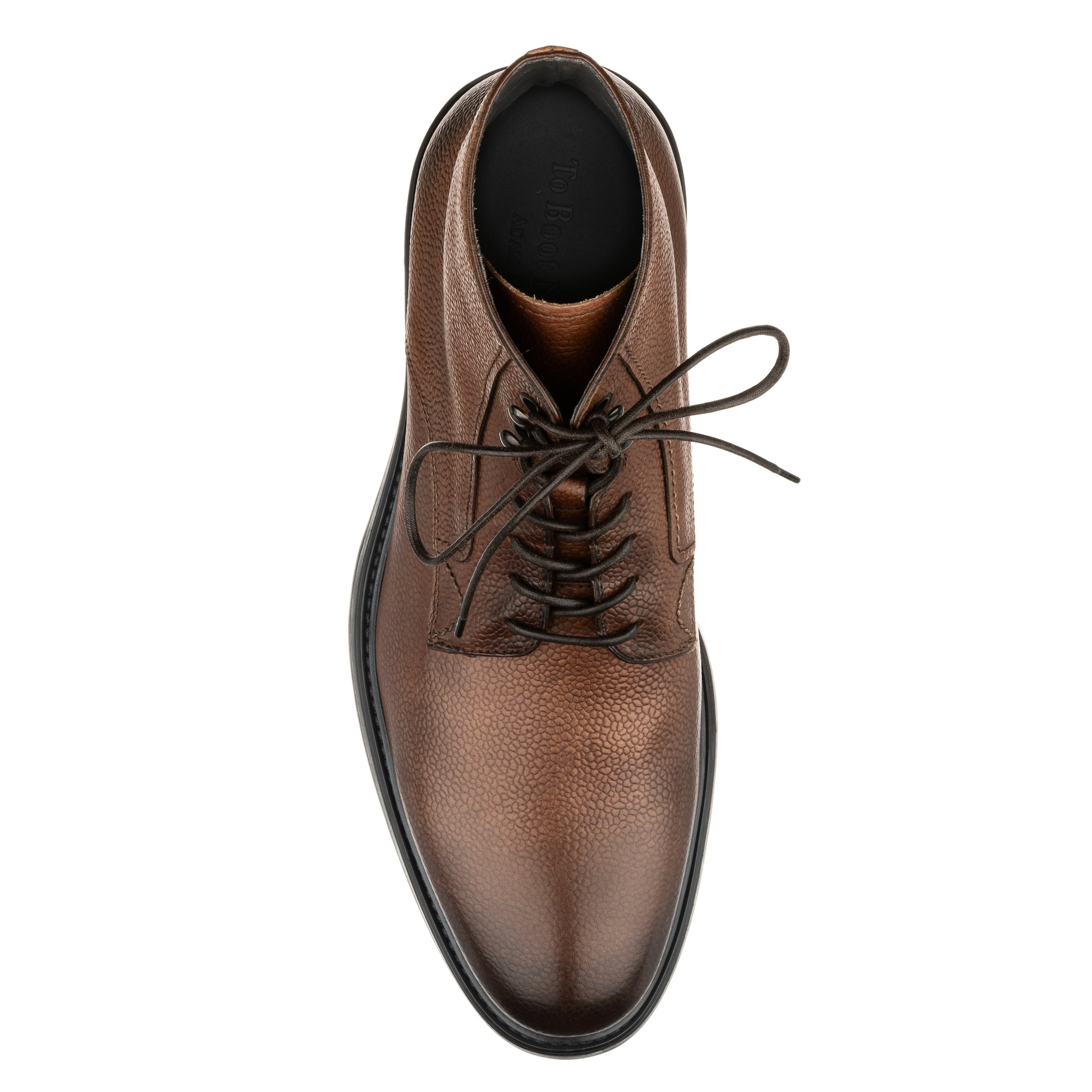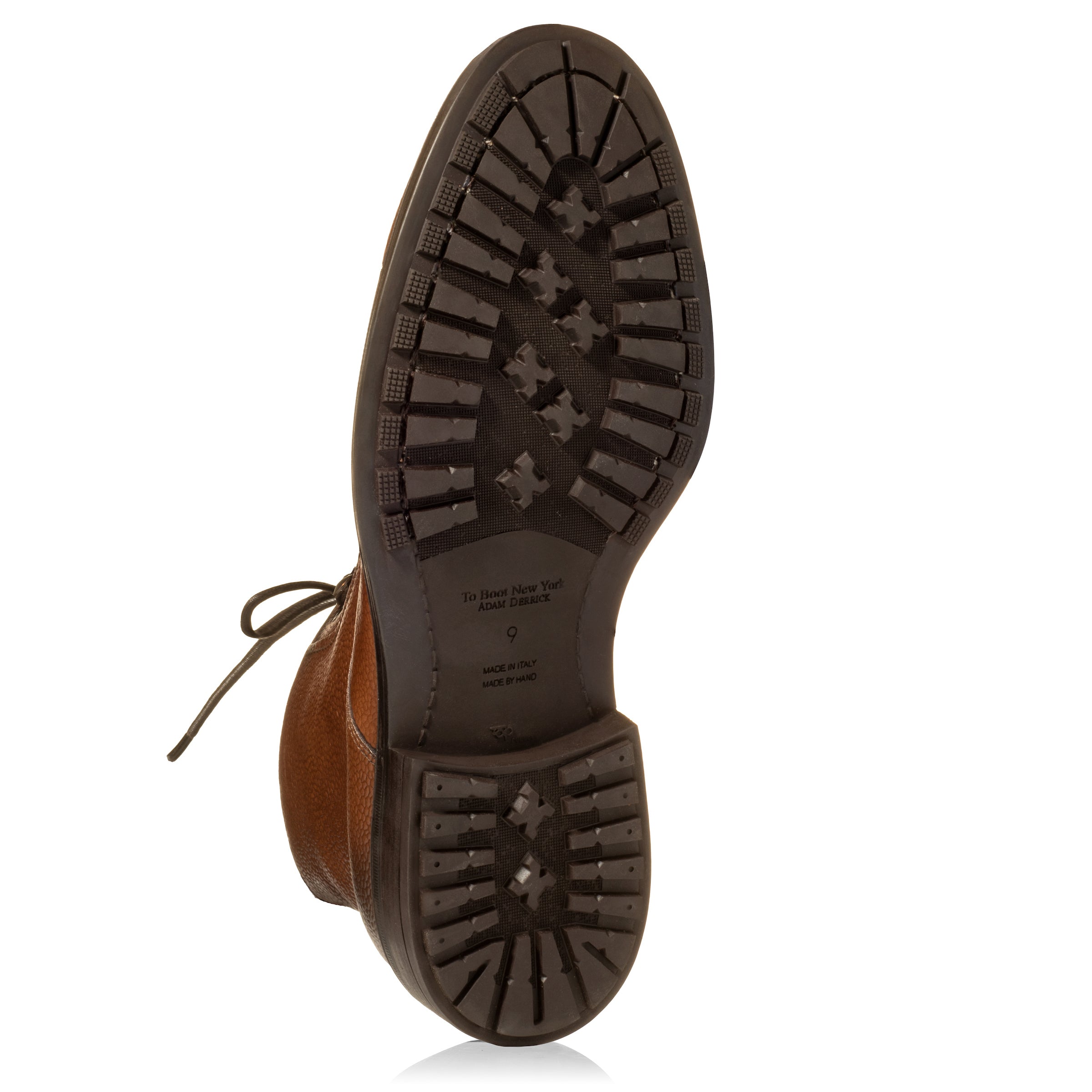 Major Cognac Scotch Grain
COLOR:
Cognac Scotch Grain
The Major boot is a basic with style.  An obvious choice and smart investment in a boot you can wear casually with jeans, or dress up with trousers and a sport coat.  Due to the stitched rubber sole they'll be your best options on rainy days as well.  A perfect height, they're easy to get on and take off due to the speed lace grommets on top.  Wear with our Cognac Perf Belt or Incised Calf Jeans Belt.
     * Handcrafted in Italy
     * Rounded toe last for comfort
     * Blake stitched rubber sole will last for years. 
     * Supple grain calf is hand burnished for timeless appeal
Craftsmanship
Modern footwear handcrafted exclusively in Italian Factories
From cutting to sewing and final polishing, each pair of To Boot New York footwear is the product of over 200 individual hand operations. Produced exclusively in Italy's finest factories this is modern footwear handcrafted with the great time-honored shoe making traditions.