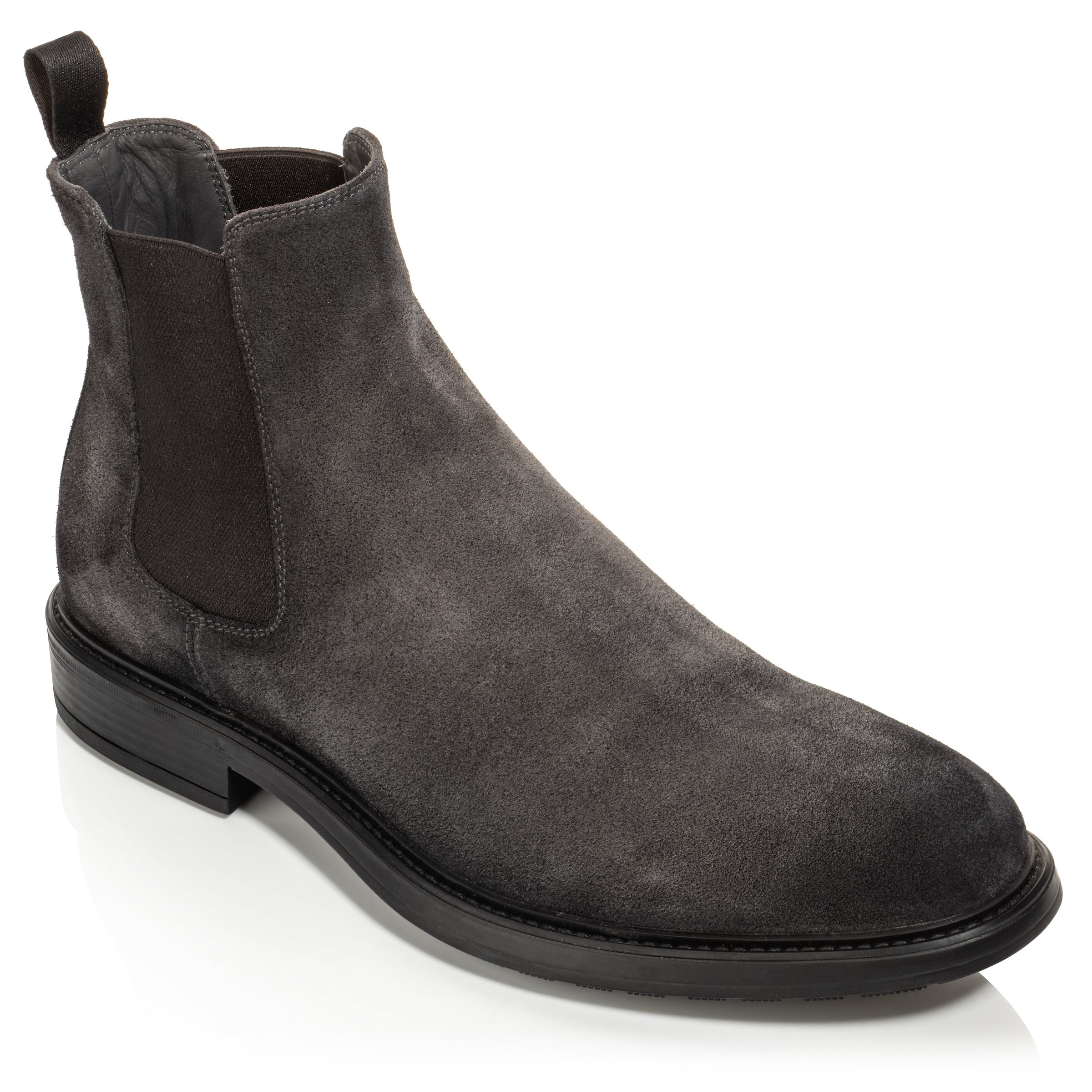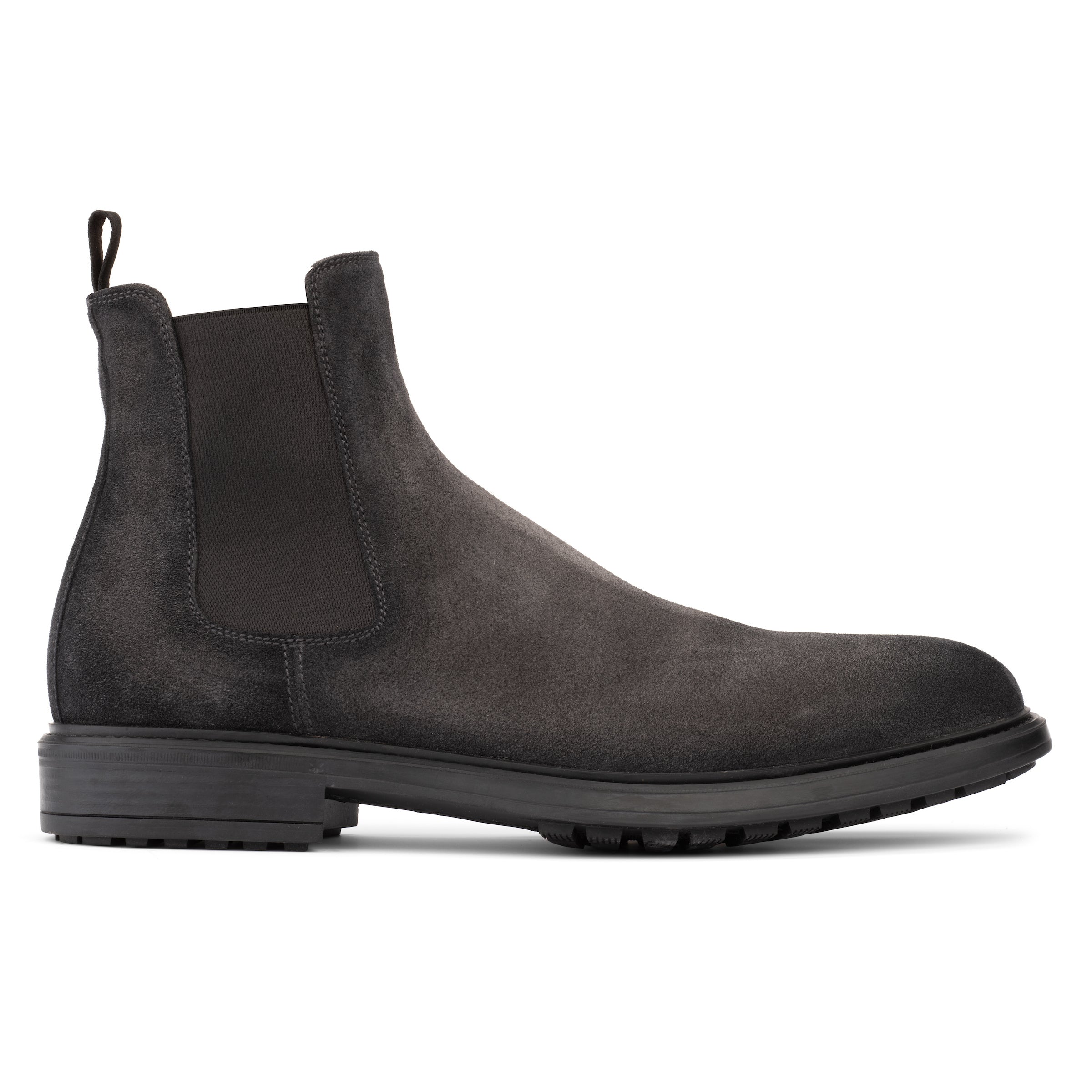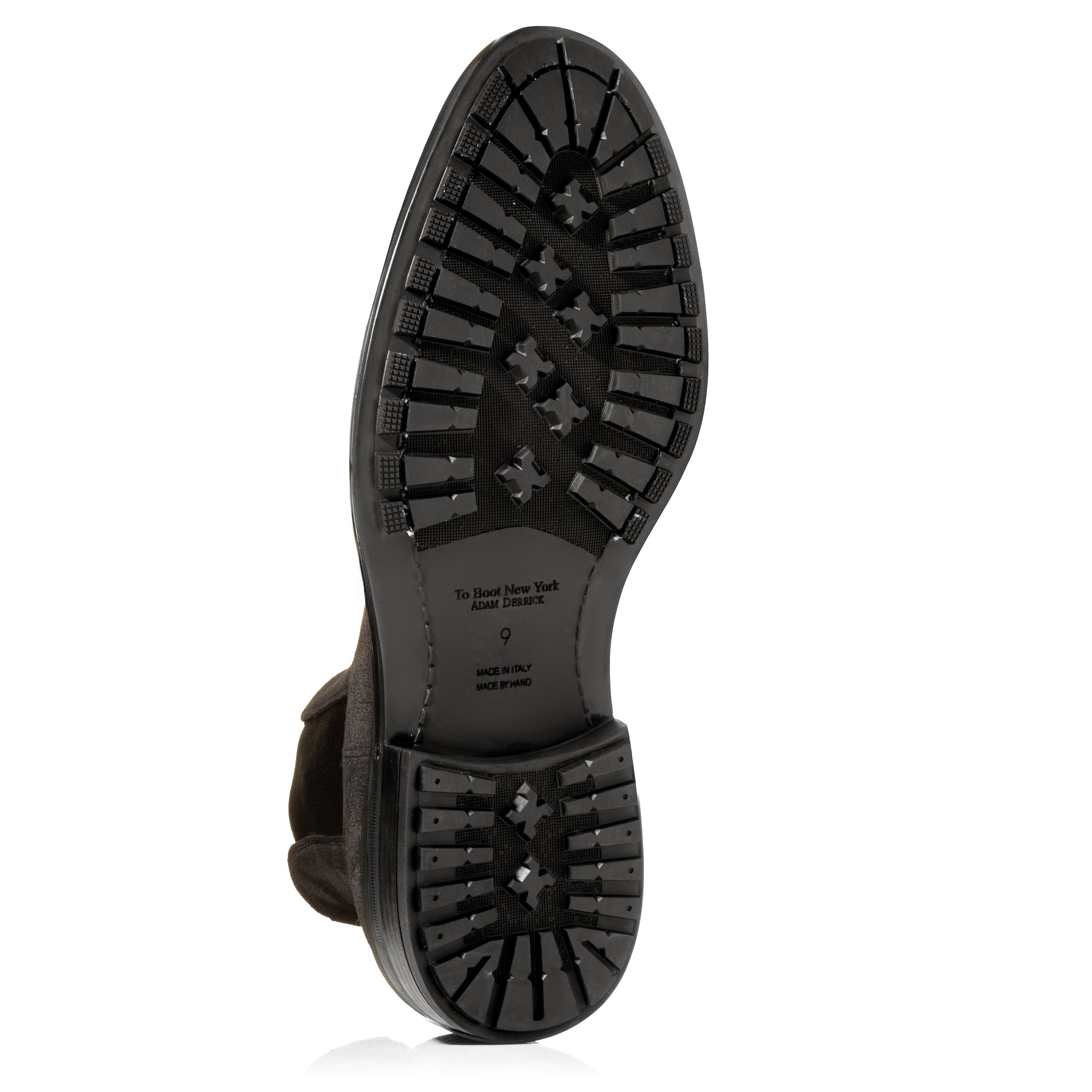 Largo Grey Aero Suede Chelsea Boot
The Largo will be your go-to Chelsea boot when you're wearing jeans or going casual. The toe shape is full and rounded for all-day walking comfort.  The Italian calf suede is aero graphed to bring out depth and tones in the leather and sits atop a Blake stitched rubber sole.  Match with our Grey Aero Suede Belt.
     * Elastic side panels facilitate easy on & off
     * Hand crafted by our Italian artisans ensuring quality & durability
     * Leather "L" welt prevents water infiltration
Craftsmanship
Modern footwear handcrafted exclusively in Italian Factories
From cutting to sewing and final polishing, each pair of To Boot New York footwear is the product of over 200 individual hand operations. Produced exclusively in Italy's finest factories this is modern footwear handcrafted with the great time-honored shoe making traditions.