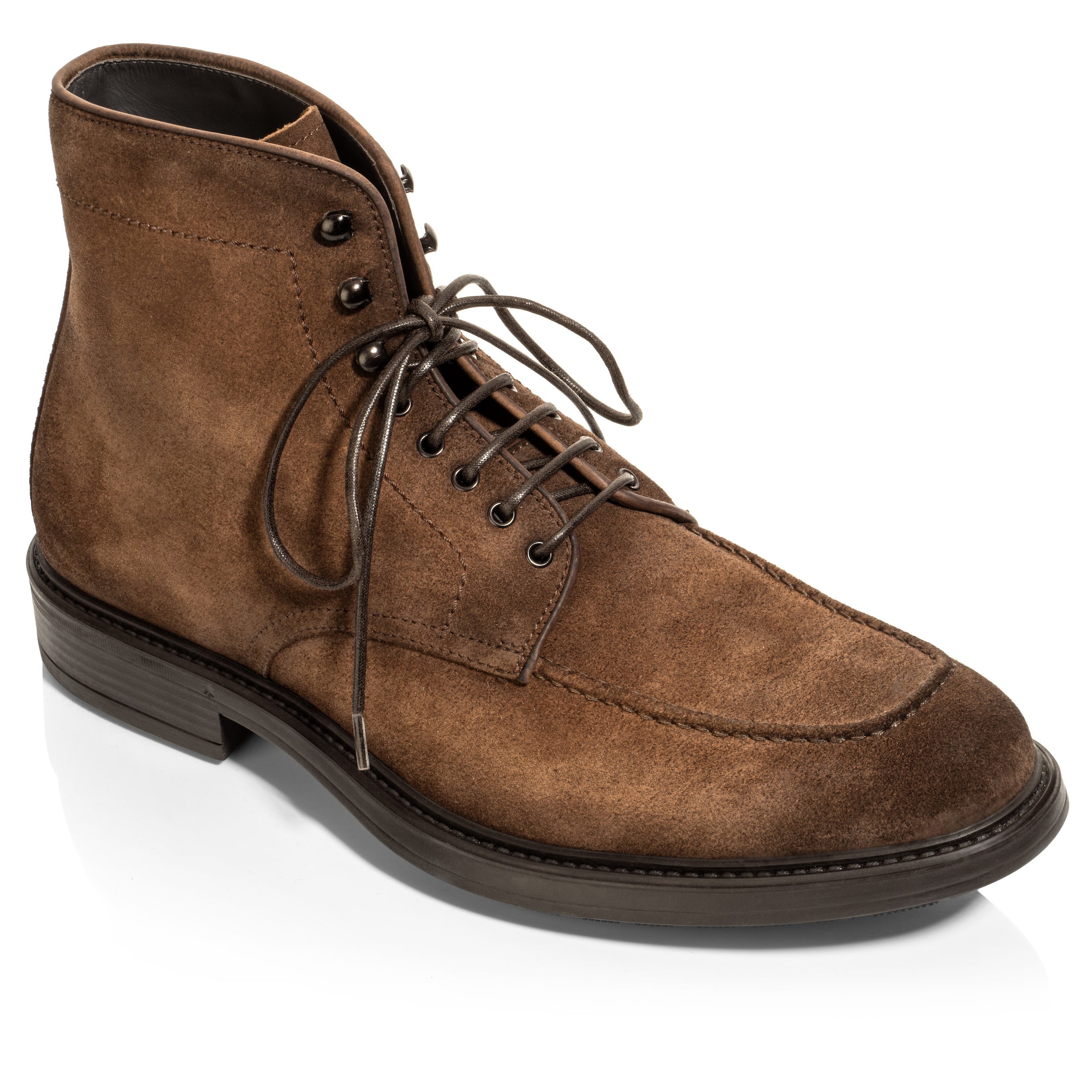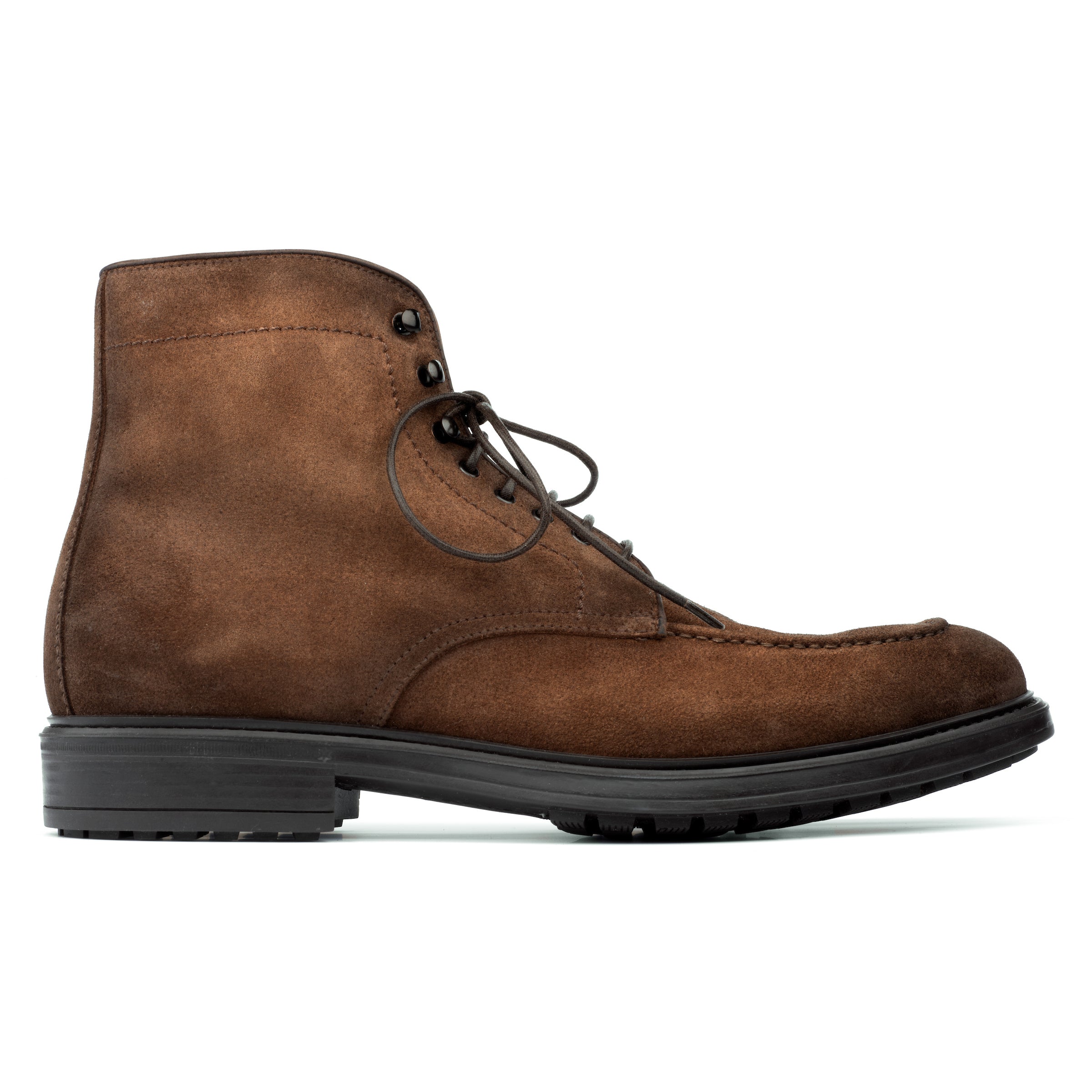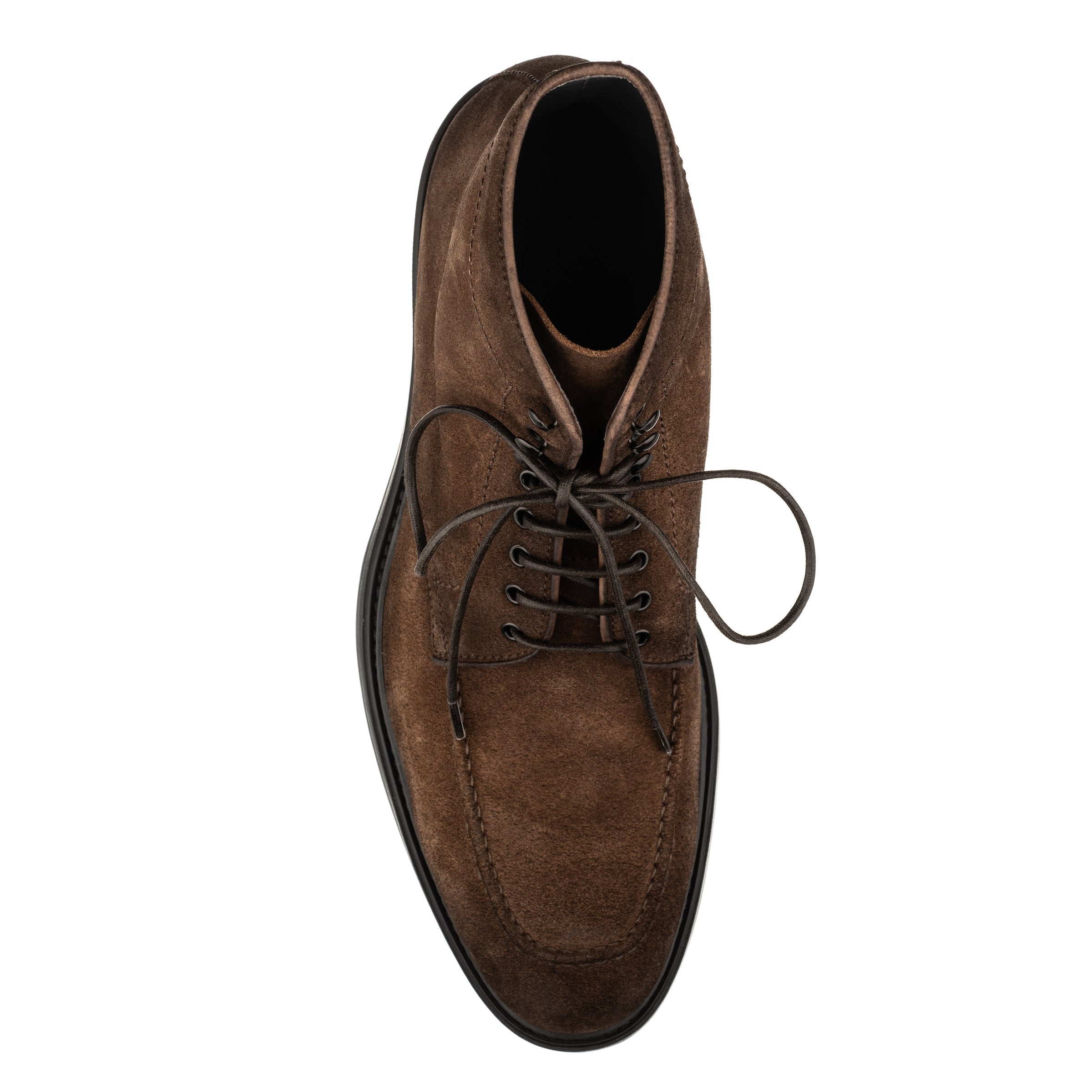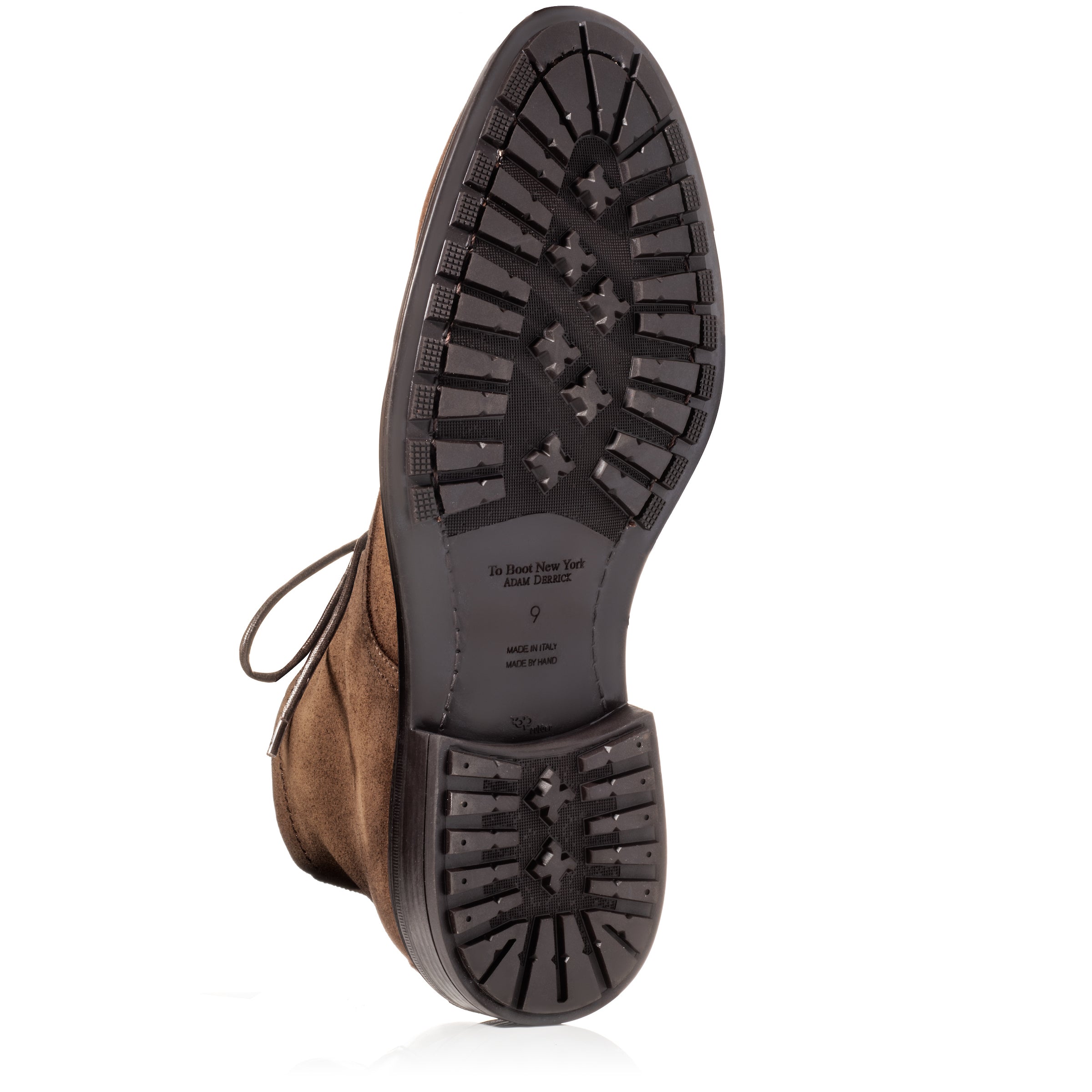 Ivan Brown Aero Suede Apron Lace Boot
A new boot destined to be a To Boot classic.  The Ivan is crafted from Italian calf suede, which is then aerographed, a technical process creating the subtle burnished light and shadow effect.
Enjoy this pair with jeans, chinos or cords but you can also dress them up with trousers and a suede jacket.  Pair them with our Brown aero suede belt.
*Handcrafted vamp stitching
*Metal eyelets and speed lace grommets for easy access on and off
*Blake stitched rubber sole will last for years
Craftsmanship
Modern footwear handcrafted exclusively in Italian Factories
From cutting to sewing and final polishing, each pair of To Boot New York footwear is the product of over 200 individual hand operations. Produced exclusively in Italy's finest factories this is modern footwear handcrafted with the great time-honored shoe making traditions.