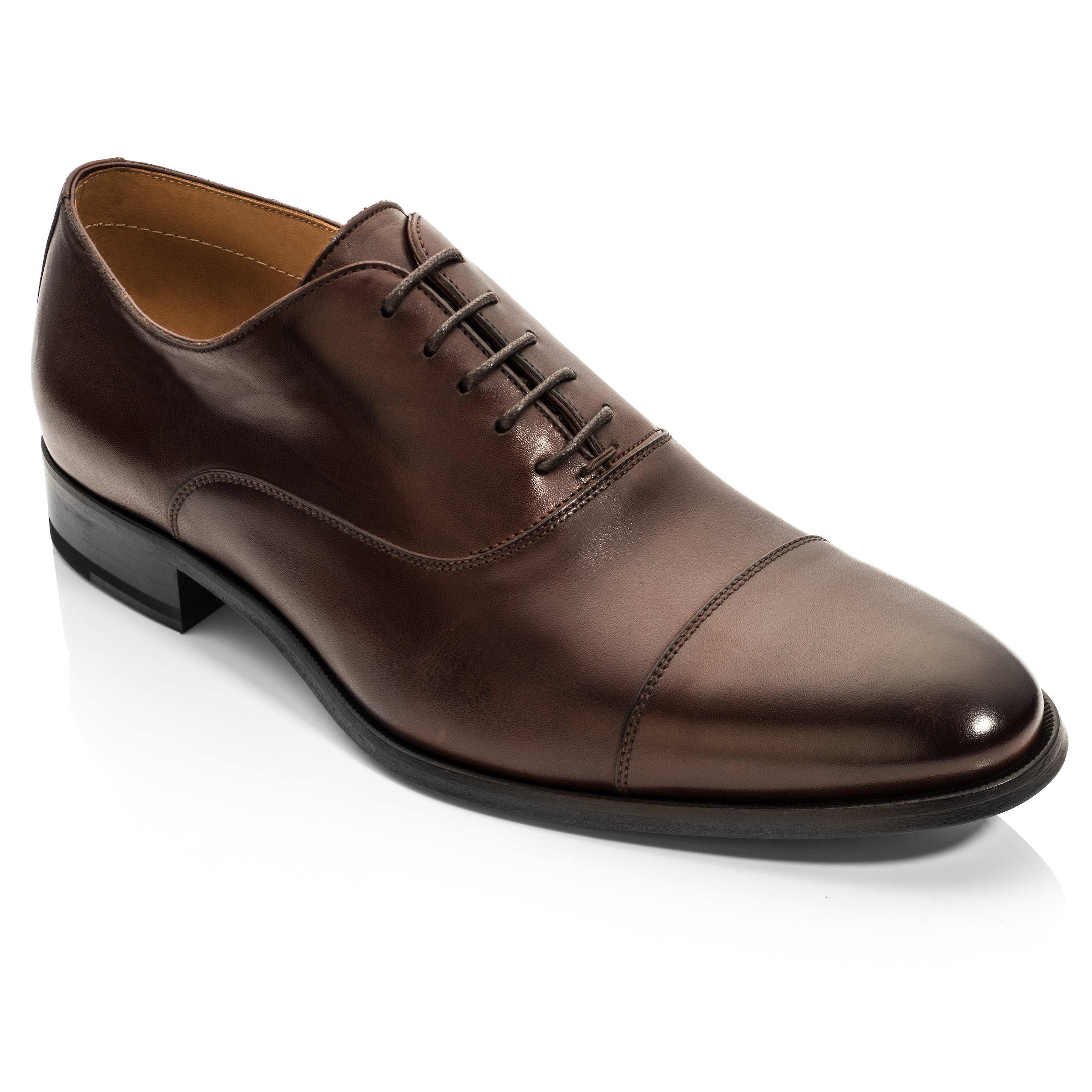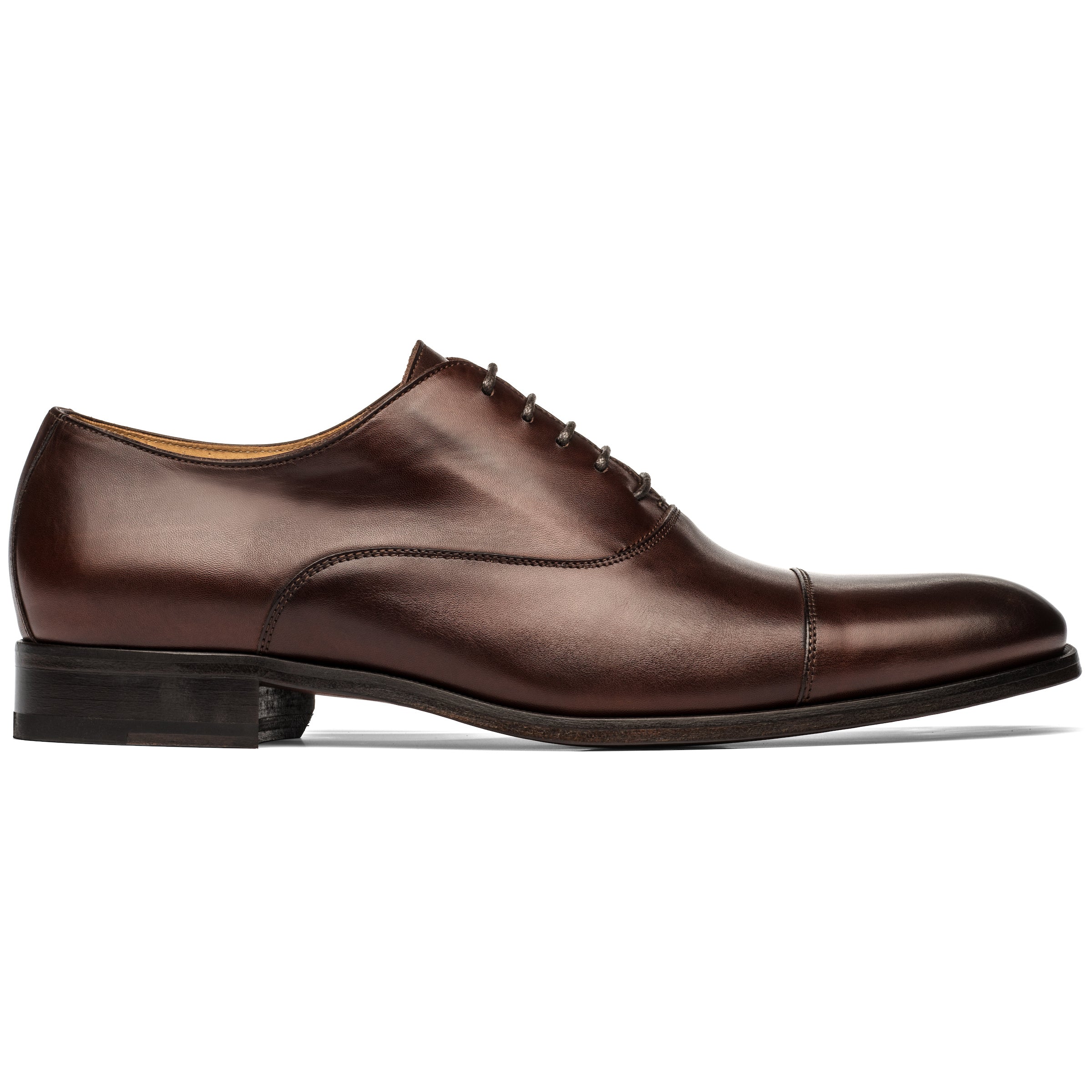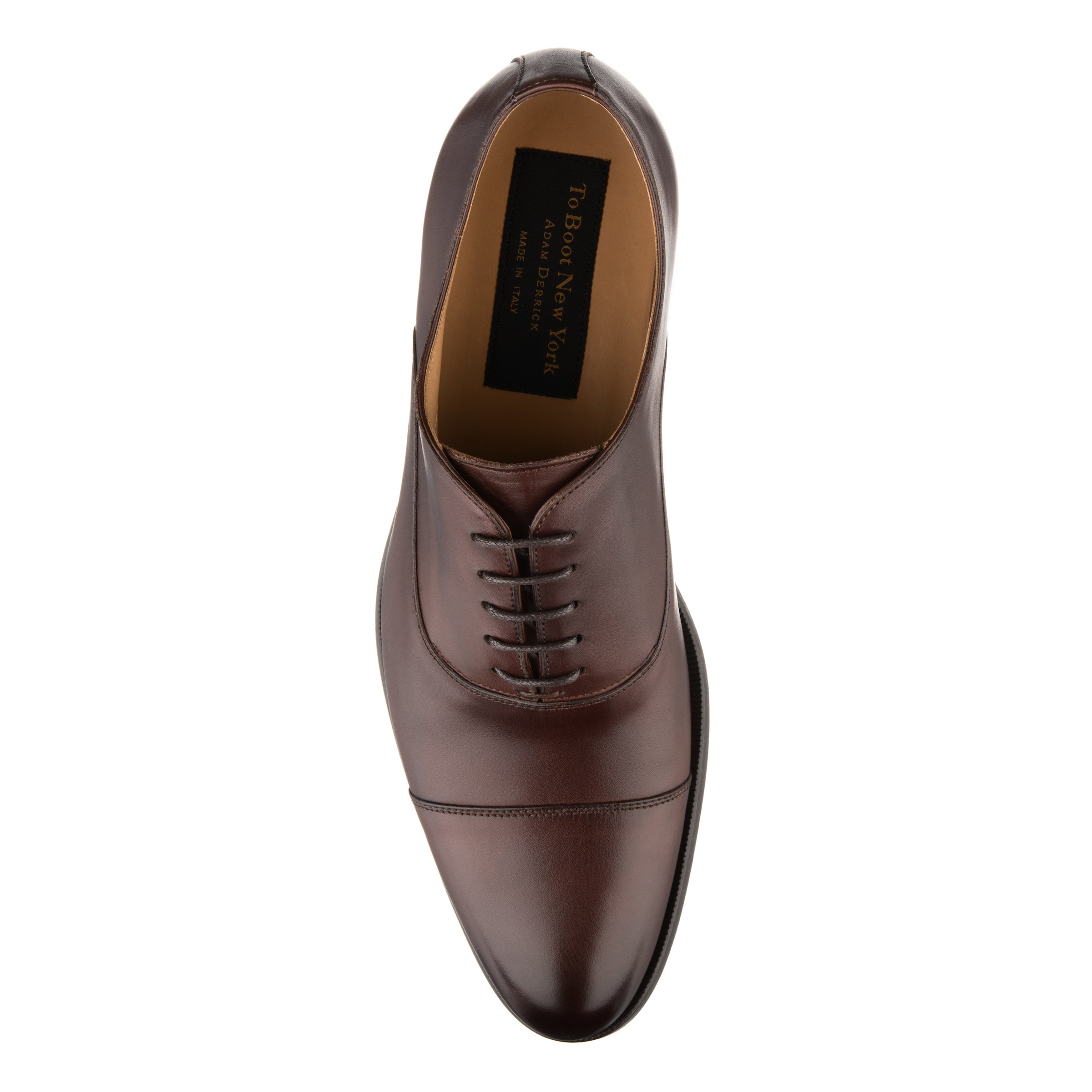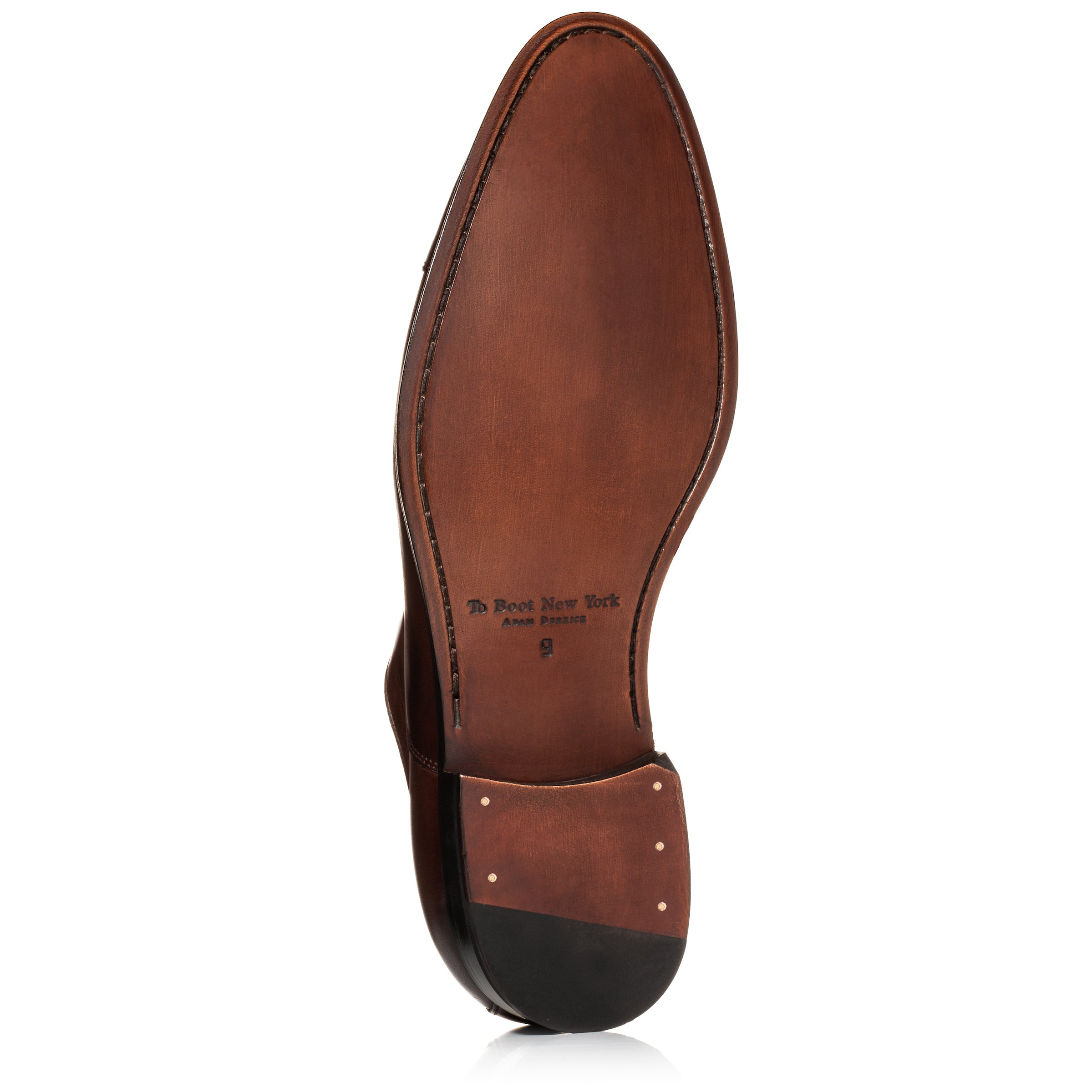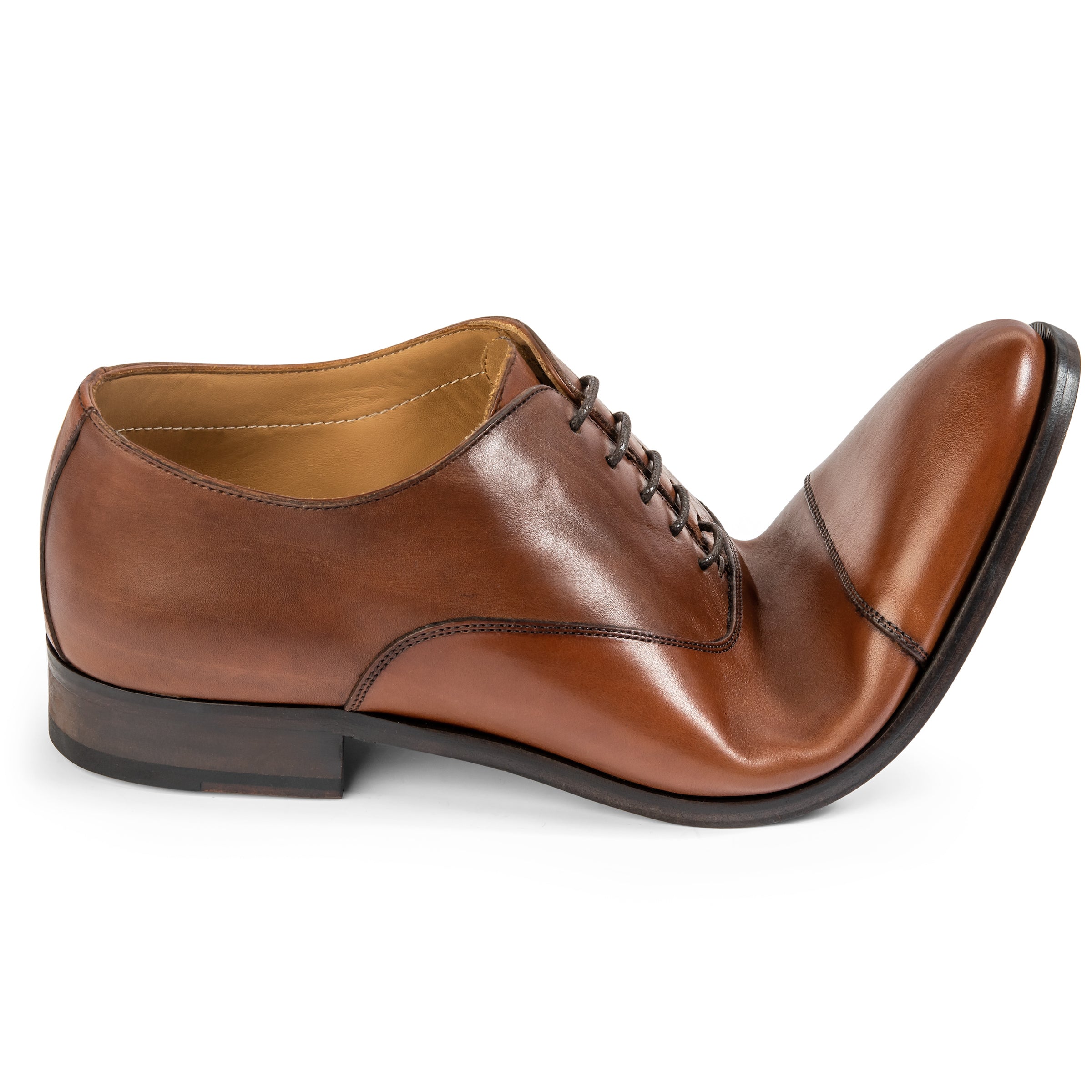 Forley Dark Brown Calf Cap Toe
The straight tip cap-toe has become our most popular dress shoe, and a To Boot signature style.  The clean, simple design and luxurious feel come from our new ultra flex Blake construction.  Over 200 handmade steps and 2 weeks of production define the To Boot Forley as the best of its type.  Coordinating Dark Brown Calf Belt available.
*Made from Italian mezzo Vitello calf leather
*Handcrafted and Hand burnished
*Ultra flex Blake construction offers comfort, durability and flexibility
*All leather sole and heel
Craftsmanship
Modern footwear handcrafted exclusively in Italian Factories
From cutting to sewing and final polishing, each pair of To Boot New York footwear is the product of over 200 individual hand operations. Produced exclusively in Italy's finest factories this is modern footwear handcrafted with the great time-honored shoe making traditions.