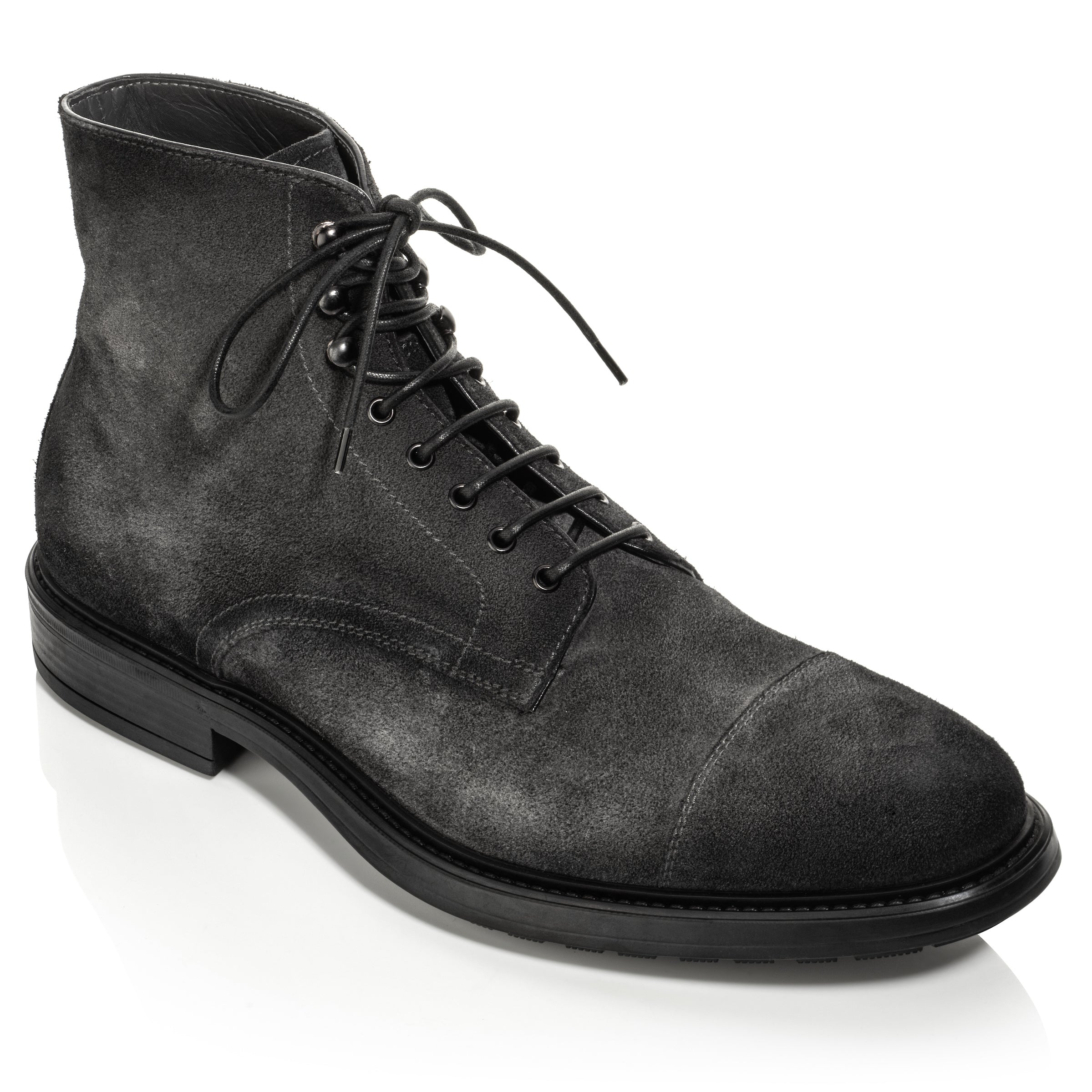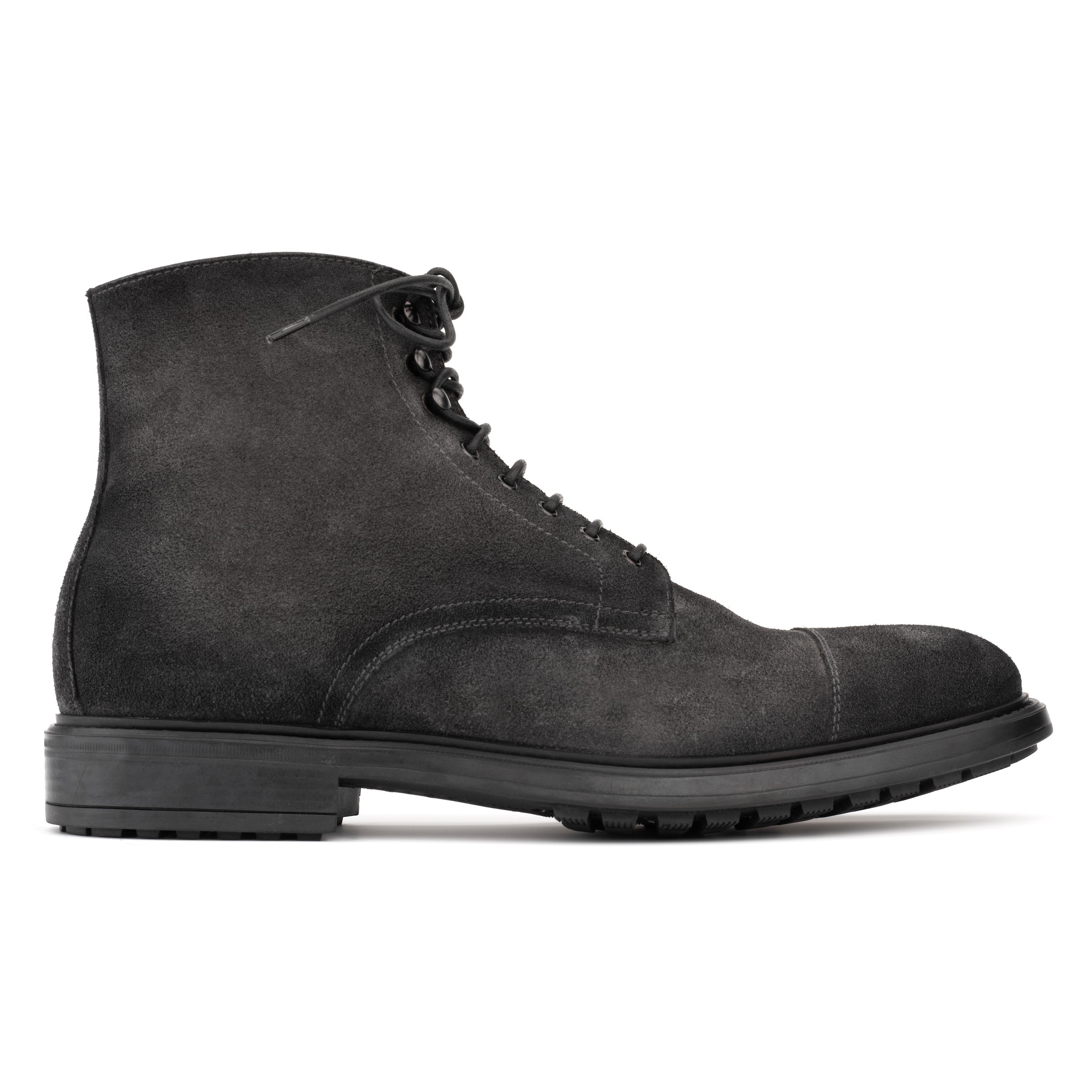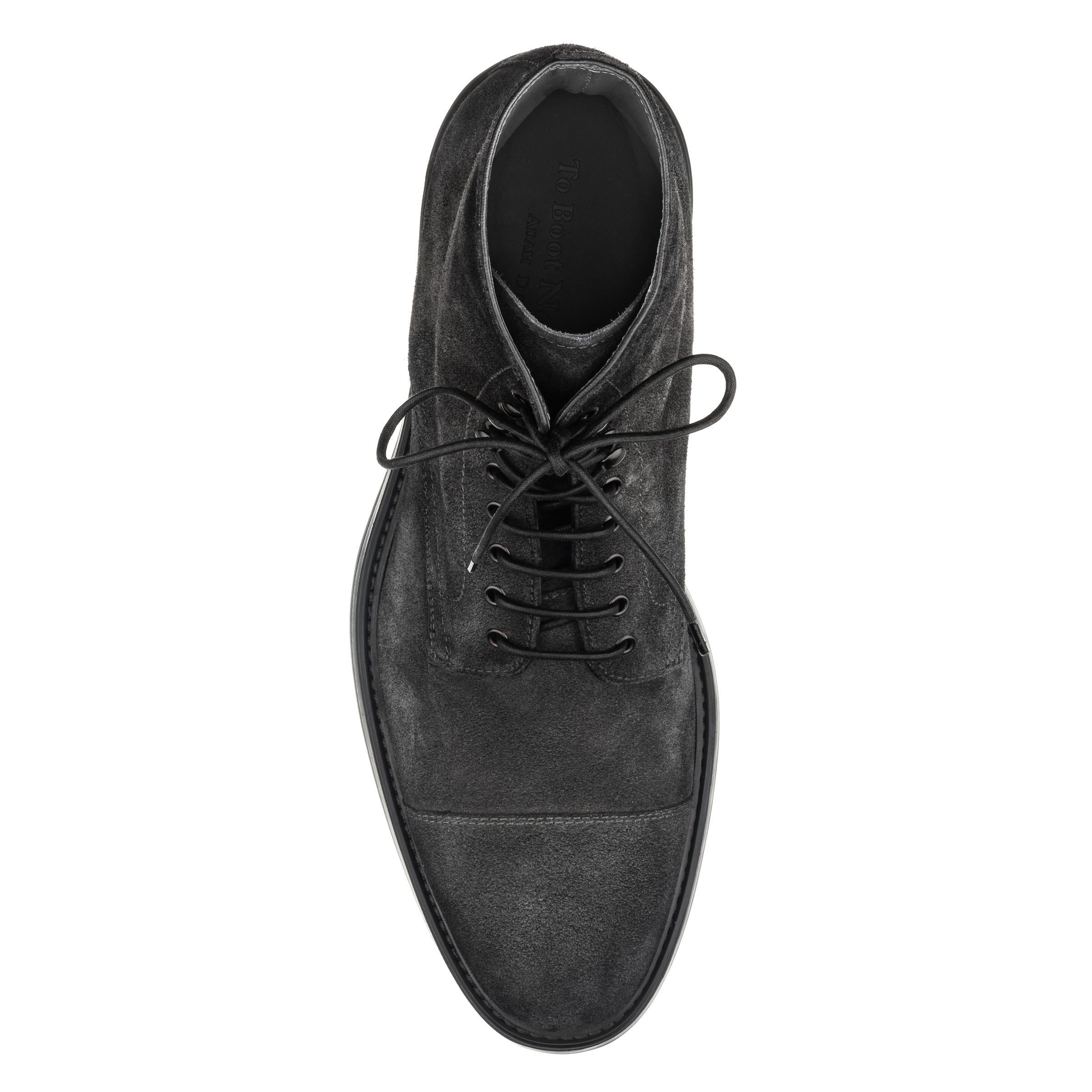 Burkett Grey Suede Cap Toe Boot
Burkett is one of the best options for a handsome all-purpose boot you can wear casually but dress up as well.  The cap toe styling is enhanced by light aerographing to bring out the texture and beauty of the suede, and is balanced by metal eyelets and speed lacing, and the upper sits upon a sturdy lug sole and L welt which protects you from the elements.  Wear with our grey aerograph belt.
     * Made from mezzo Vitello suede calfskin
     * Hand crafted by our Italian artisans and built to last
     * Blake stitched rubber sole
Craftsmanship
Modern footwear handcrafted exclusively in Italian Factories
From cutting to sewing and final polishing, each pair of To Boot New York footwear is the product of over 200 individual hand operations. Produced exclusively in Italy's finest factories this is modern footwear handcrafted with the great time-honored shoe making traditions.